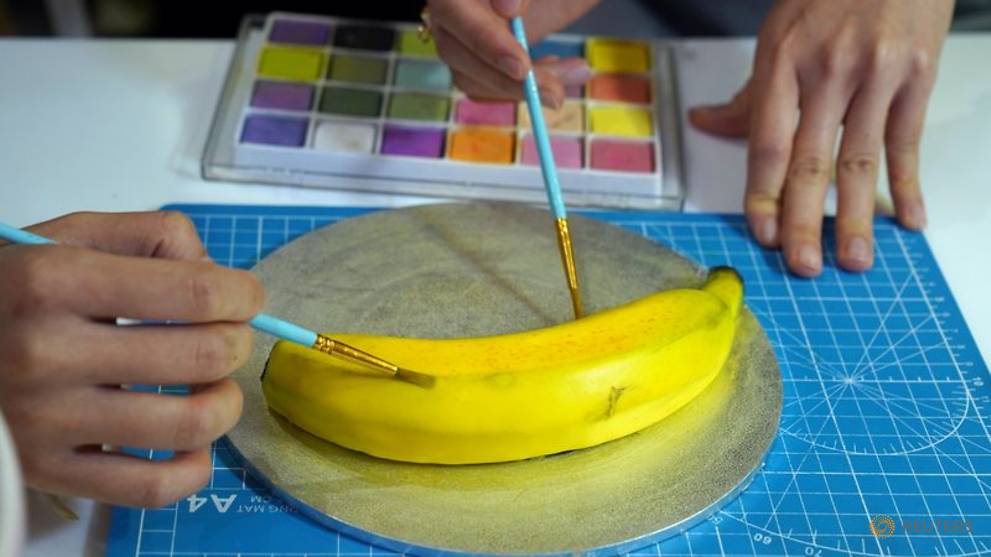 HONG KONG: A bakery studio in Hong Kong is aiming to bounce back from its COVID-19 slump with "illusion cakes" that appear to be everyday objects until you take a slice.
Dear Harley Cake Studio's founders Alison Chan and Cony Lam came up with the idea after baking a custom cake for Chan's nephew, who loves bananas: a thin layer of yellow fondant wrapped around dark chocolate and Italian meringue butter cream.
Advertisement
Advertisement
Posting such creations on social media brought a new wave of customers to their shop, prompting them to switch the focus of their business to special orders and workshops for wannabe cake illusionists.
Now they can make-to-order cakes that look uncannily like almost anything, from a pair of flip-flops to sea-urchin sashimi or even a dish sponge.
"This illusion cake wave is … kind of saving our business," Chan said.
From a crisis level of three-to-four weekly orders during March and April, the studio is now receiving 15-20 orders a week. An illusion cake costs at least HK$1,500 (US$194), with some going for HK$12,000-HK$13,000.
Advertisement
Advertisement
"Im personally super thrilled that we have reached this stage … We never expected that this will blow up," Chan said.
"We were just making things tRead More – Source