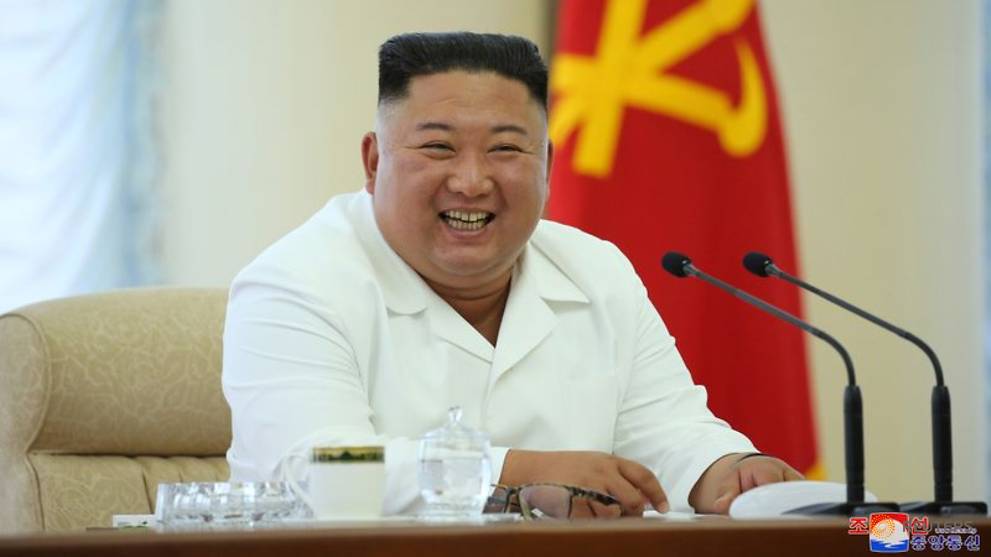 SEOUL: North Korean leader Kim Jong Un attended a meeting of the politburo of the country's ruling Workers Party, where economic projects including the chemical industry were discussed, state news agency KCNA said on Monday (Jun 8).
The two-day meeting comes at a time of economic uncertainty amid the global COVID-19 pandemic that is putting additional pressure on the North's economy, already battered by international sanctions aimed at stopping its nuclear programme.
Advertisement
Advertisement
The meeting discussed "crucial issues arising in further developing the self-sufficient economy of the country and improving the standard of people's living", KCNA said.
The 13th political bureau meeting repeatedly stressed that the chemical industry is "a major thrust front of the national economy", it said.
Advertisement
Advertisement
"He stressed the need to give top priority to increasing the capacity for producing fertiliser," KCNA said, citing Kim.
After weeks of intense speculation about his health, KCNA reported Kim attended the opening of a fertiliser plant on May 1.
The meeting also emphasised construction of residential houses as a way to better North Korean's standard of living.