Jessica Fox became the most successful female paddler in history after winning two world crowns last week at the canoe slalom world championships in Rio de Janeiro.
But she is not looking forward to her return to Australia on October 10 after flying from the 2018 Youth Olympic Games in Buenos Aires.
"I have an exam the day I arrive home," she said. "It will be horrible. Jetlag and everything."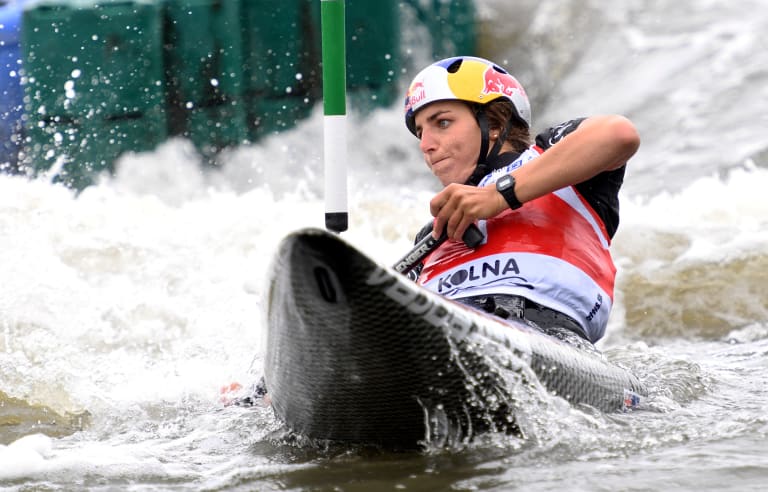 Exam stress aside, Fox said her achievements in Rio de Janeiro, where she won an Olympic bronze medal in 2016, were "unbelievable".
"I couldnt have dreamt of a better outcome," she said. "It was a big build up to that point, with a massive season and obviously lots of expectation and pressure.
Advertisement
"To deliver at the biggest event of the year was really special and important."
The 24-year-old, who was born in France but lives in Penrith, won her fourth world title in the C1 class after winning the K1 title, for the third time, a day earlier.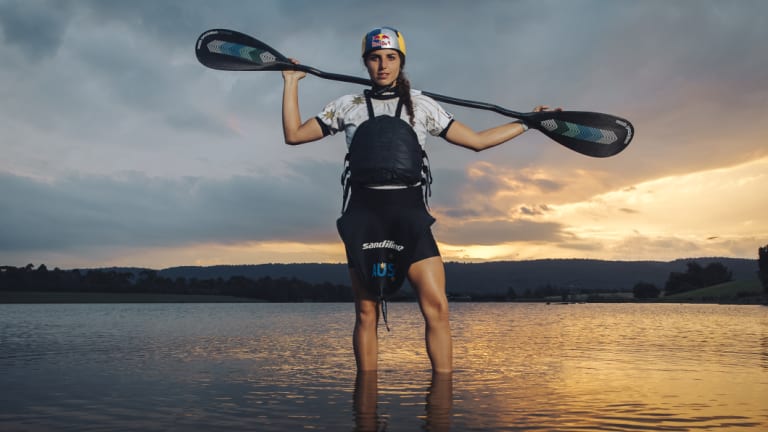 The wins in Rio took Foxs total world titles, including in team events, to nine, eclipsing her mother Myriam Fox-Jerusalmi, who won an Olympic bronze in 1996, as the most successful female canoe slalom paddler. She also won a silver medal at the 2012 London Olympics.
Foxs father Richard was a five-time world champion canoeist for Britain.
Fox said she had been too exhausted to celebrate her K1 title in Rio, while her mother was drinking champagne with other coaches.
"I couldnt appreciate it because I still had another race," Fox said. "Mum was like,Do you want some champagne?"
I was like, No you enjoy it. Youve had a great season, mum; great work, coach. And also enjoy the champagne and console yourself because Ive now overtaken you. We had a good laugh."
Fox said it was very special to share her success with her mother, with whom she shares a "unique relationship".
"Theres definitely no hard feelings," she said. "This is as much her win as it is mine. My success I owe to her."
Foxs sport involves navigating, in the fastest time possible, a canoe or kayak through a course of gates on river rapids.
But it is not only a race against the clock, she said. "Its about applying the skills you learn at training and adapting it to the course set on the day and really reacting to whatever the water does to your boat."
Foxs next major sporting challenge is the 2019 Canoe Slalom World Championships, held in Spain, which will also be a qualifying event for the 2020 Tokyo Olympics.
Fox trains at the Penrith Whitewater Stadium, built for the 2000 Sydney Olympics, which she calls "my back garden".
She spends about three hours a day on the water or in the gym, practising different techniques in white water or "hard slog sessions" on flat water.
"It doesnt sound a lot but add in the time to get there an hour before to warm up and an hour after because you have to watch the video review and analyse the session," she said.
Fox said she had been a reluctant paddler as a child, preferring swimming and gymnastics.
"Its what we did on family holidays," she said. "My sister and I never really enjoyed it because it was what our parents did and it felt like a chore."
However, she returned to kayaking at the age of 12 to strengthen an arm broken in gymnastics, developing a group of friends who, she said, played a large part in her enjoyment of the sport.
"And finally getting on the whitewater and really having that adrenalin rush," she said. "That fun and excitement and kind of fear at that age was also what I love."
Fox has been competing internationally since 2009, yet still achieved a score of 99.1 in her HSC in 2011 becoming dux of Blaxland High School.
She said it was important to juggle university studies in psychology and communications with her sport commitments.
"I know that as an athlete in the smaller Olympic sports were not paid millions to do what we do," she said. "Injuries can take us out and anything can happen. You have to have a back-up plan."
Andrew Taylor is a Senior Reporter for The Sydney Morning Herald.