A British woman critically injured in a helicopter crash in the Grand Canyon has died in hospital, the Foreign Office has confirmed.
Ellie Udall is the fifth Briton to die as a result of the crash on 10 February.
She was on her honeymoon with husband Jonathan, who was also on board when the helicopter crashed. He died in hospital on Thursday.
A JustGiving page set up to raise money for the couple has raised almost £23,000.
In a statement, her family said: "It is with great sadness that we have to announce the death of our daughter Eleanor Udall (nee Milward) as a result of the injuries she sustained in the Grand Canyon helicopter crash on 10 February, 2018.
"Mrs Udall passed away without regaining consciousness, in the Lion's Burns Unit at the University Medical Centre, Las Vegas, USA.
"The family are exceedingly grateful for everything done by rescue services and volunteers in the Canyon, and throughout the last two weeks by the exceptional staff at UMC.
"Thank you for respecting our privacy at this extremely difficult time."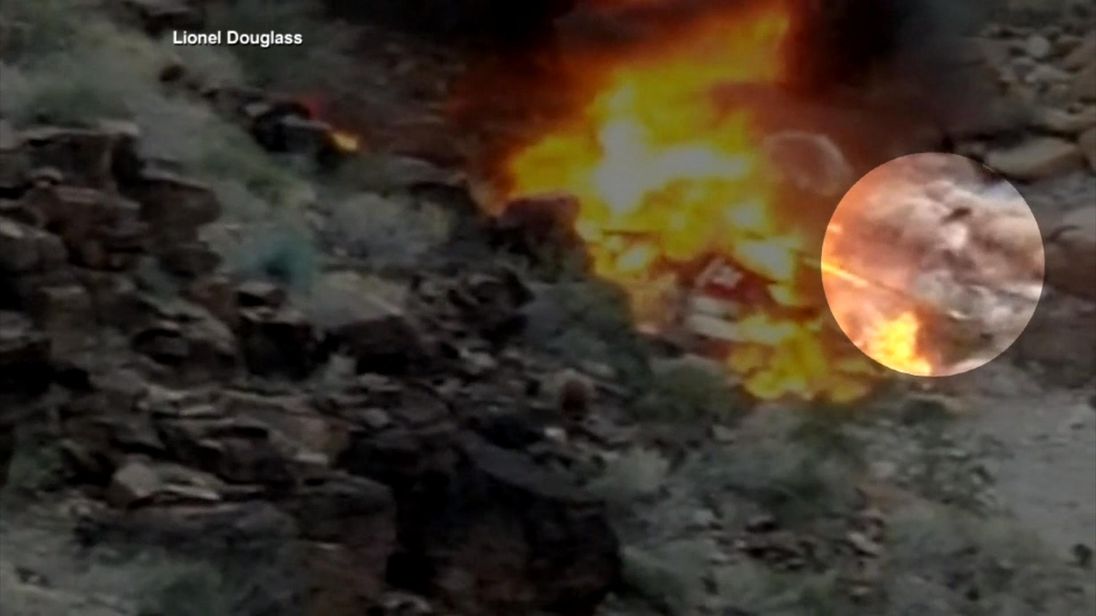 Earlier on Monday, Chris Tucker – who set up the JustGiving page – also posted a tribute.
"It deeply saddens me once more to update this page," he wrote.
"Yesterday Ellie lost her battle to her injuries, the only consolation I can muster is that she is no longer in pain and is, I hope, with Jon.
"The continued support to this page is heartwarming during this tragic time.
"May we never forget this wonderful couple. Love, Chris."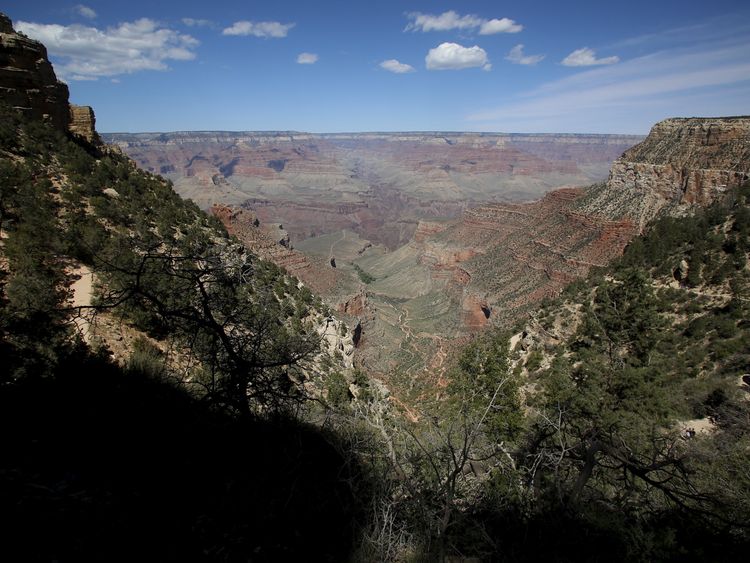 Becky Dobson, 27, her boyfriend Stuart Hill, 30, and his brother Jason Hill, 32, all from Worthing in West Sussex, also died when an Airbus EC130 B4 came down in Arizona.
Mohave County Medical Examiner's Office said the three, who had been celebrating Stuart Hill's 30th birthday with a holiday in Las Vegas, died from multiple injuries.
Jennifer Barham, 39, and pilot Scott Booth, 42, remain in hospital with critical injuries.
The helicopter crashed in a section of the Grand Canyon outside of the national park where air tours are not as thoroughly regulated.
The aircraft, operated by Papillon Grand Canyon Helicopters, came down while approaching landing pads at Quartermaster Canyon after flying from Boulder City, Nevada.
More from US
The National Transportation Safety Board is investigating the cause of the crash, with a preliminary report revealing that the helicopter made at least two 360-degree turns before crashing.
A full report is not expected until next year.