A man with a pipe bomb strapped to his chest caused chaos in New York after the device went off in a crowded subway tunnel near Times Square.
The bomb exploded during morning rush-hour, at around 7.30am US time, in a busy passageway linking two subways underneath Port Authority terminal – the nation's largest bus hub.
Police believe that the bomb – described by police as a "low-tech device" – went off prematurely between Seventh and Eighth Avenues on 42nd Street and could have been intended for a busier destination.
Armed police and fire crews reacted in force, with all trains from 42nd Street diverted and roads closed to traffic.
The suspect has been named as Akayed Ullah, a 27-year-old Bangladeshi man who is believed to have lived in the US for seven years, and was reportedly based in Brooklyn.
He has been arrested and is now in hospital with non-life threatening burns to his abdomen and hands.
Police, who have labelled it an attempted terror attack, say Ullah was inspired by the Islamic State, but had apparently not had any direct contact with the terror group.
:: Analysis – NY bombing is reminder of daily threat to cities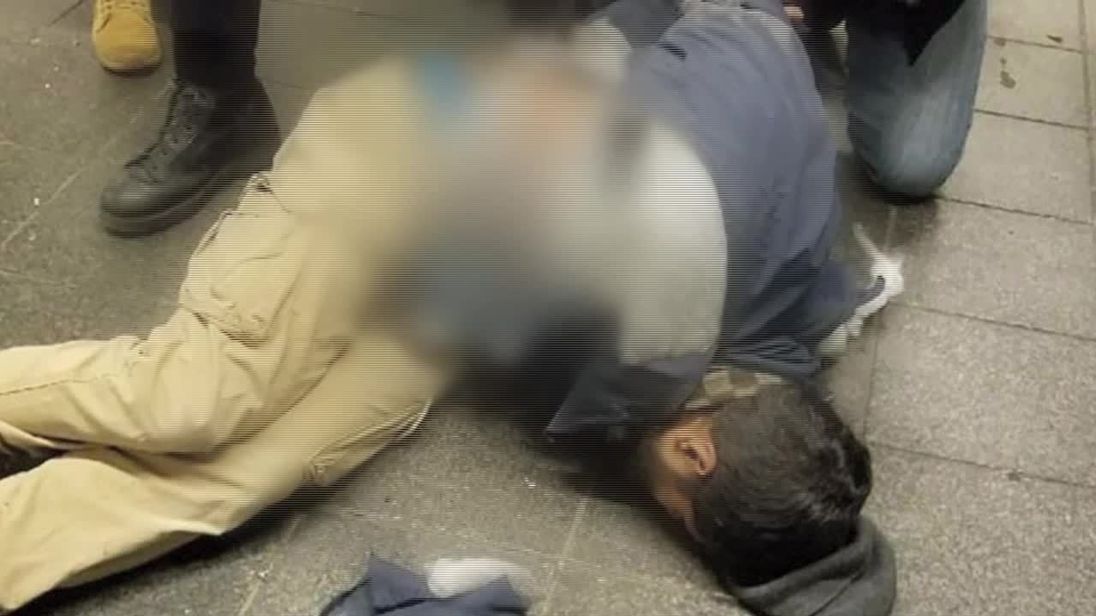 Officers say the crude explosive device was attached to his body with Velcro and cable ties.
Surveillance footage captured the moment the bomb went off in the tunnel, showing a man being blown to the floor.
Commuters can be seen covering their heads and running from the scene, as the passage fills with smoke.
A photo taken shortly after the explosion shows a bearded man on the ground, with his hands in cuffs behind his back.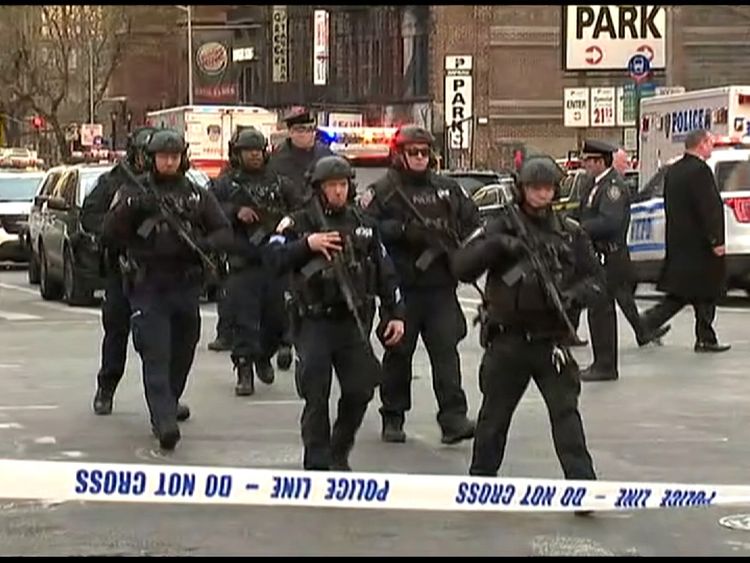 His clothes appear to have been ripped by the force of the explosion and his midriff looks burnt and covered in soot.
People on the scene described "chaos" underground following the explosion, and a "stampede" as people ran from the station.
Three other people were injured in the blast and are now in hospital with non-life threatening injuries.
Security has been stepped up at transport hubs following the bombing, which comes two months after eight died in a New York City terror attack carried out "in the name of IS"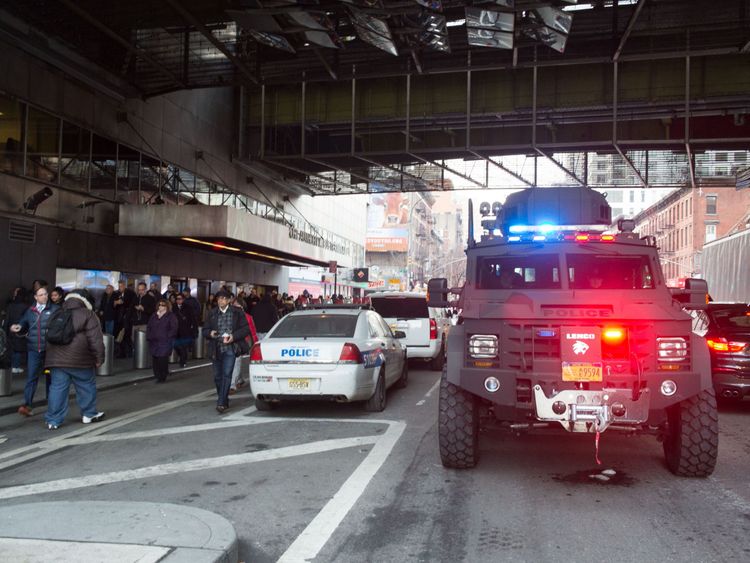 New York Mayor Bill De Blasio said: "This is the most resilient place on earth, we proved it just over a month ago, we proved it on 9/11. The terrorists will not win, let's get back to work."
Later, Donald Trump said the bombing proved the US must "fix its lax immigration system".
The US President added: "Today's terror suspect entered out country through extended family chain migration, which is incompatible with national security.
More from New York
"My executive action to restrict the entry of certain nationals from eight countries…is just one step forward in securing our immigration system.
"Congress must end chain migration."
The post New York bombing 'inspired by Islamic State' appeared first on News Wire Now.