An "amateur-level" bomb was used in Monday's attack in New York, governor Andrew Cuomo has said.
Mr Cuomo told CNN the homemade weapon may not have fully ignited, which limited the damage.
Three people were wounded in the blast and were taken to hospital with non-life threatening injuries.
The suspect, 27-year-old Akayed Ullah, was also injured and has been arrested.
The bomb exploded during the morning rush hour at around 7.30am in a busy passageway linking two subways beneath Port Authority terminal – the nation's largest bus hub.
:: Analysis – NY bombing is reminder of daily threat to cities
Police believe the bomb went off prematurely between Seventh and Eighth Avenues on 42nd Street and could have been intended for a busier destination.
Officials said the incident underscored New York City's status as a target for such attacks, citing the September 11 Twin Tower attacks which killed more than 3,000 people in total.
"Let's be clear, as New Yorkers, our lives revolve around the subways," New York Mayor Bill de Blasio told a news conference.
"And let's also be clear, this was an attempted terrorist attack."
President Donald Trump has emphasised the need for immigration reforms, criticising the visa programme.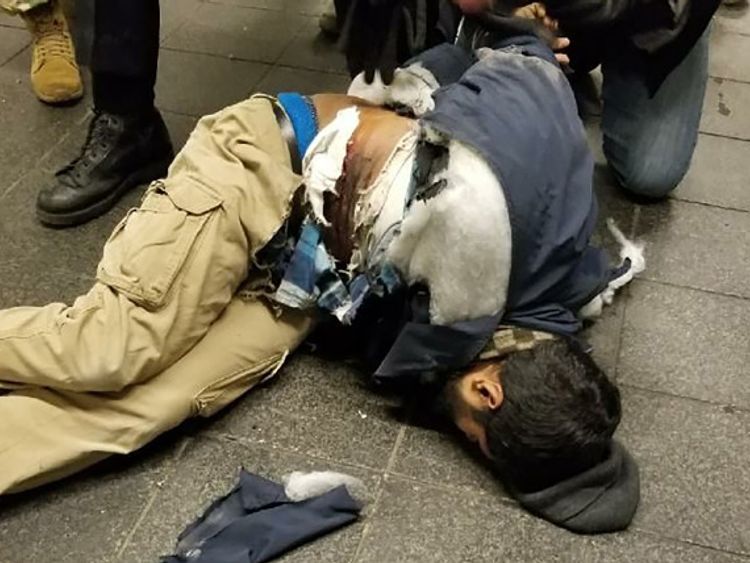 "America must fix its lax immigration system, which allows far too many dangerous, inadequately vetted people to access our country," he said.
The visa programme allowed Ullah to enter the US in 2011 because he had family members already in the country, with the President saying such family visas are "incompatible with national security".
Ullah is from the Bangladeshi city of Chittagong.
Consul general of Bangladesh in New York, Shameem Ahsan, said he lived with his mother, sister and two brothers in Brooklyn and was a green card holder.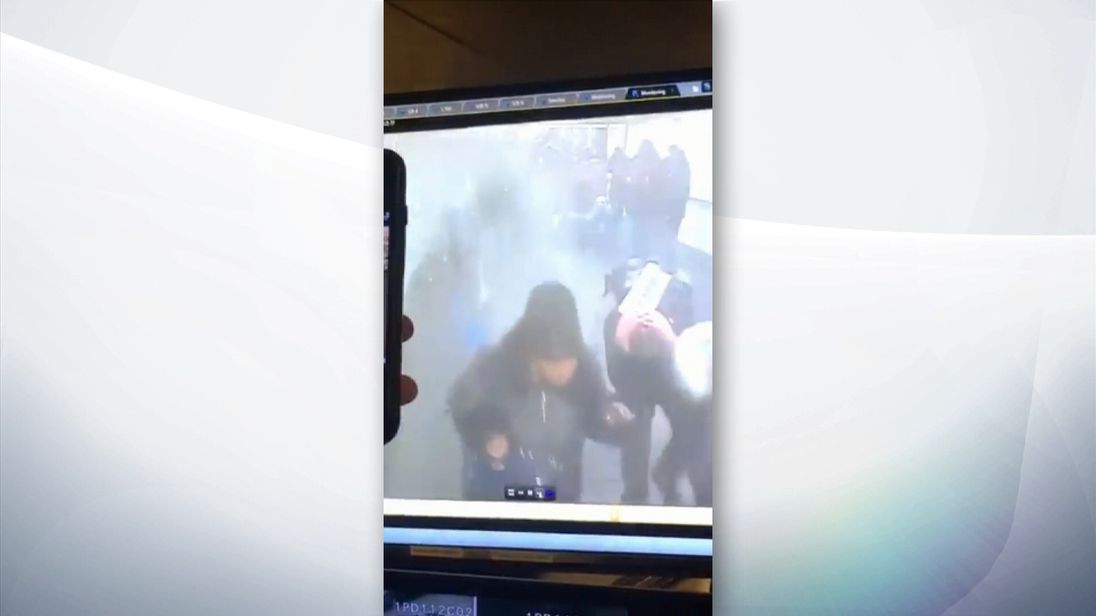 When asked whether the suspect had claimed any connection to Islamic State, New York Police Commissioner James O'Neill said: "He did make statements but we're not going to talk about that right now."
Ullah had no criminal record in Bangladesh and he last visited the country in September.
The New York Taxi and Limousine Commission said Ullah had a black cab and limousine driver's license from 2012 to 2015.
More from New York
He has been arrested and is now in hospital with non-life threatening burns to his abdomen and hands.
Police have labelled it an attempted terror attack, and say Ullah was inspired by the Islamic State but had apparently not had any direct contact with the terror group.
The post 'Amateur-level' weapon used in NY bombing appeared first on News Wire Now.