An ex-police officer who shot dead an unarmed man as he sobbed and begged "please don't kill me" has been found not guilty of murder.
Philip Mitchell Brailsford gunned down father-of-two Daniel Shaver, 27, in a hotel corridor in January 2016 after being called to reports of man pointing a gun out of a window.
Moments before opening fire, Brailsford ordered Shaver to leave his room, lay face-down in the hallway with his legs crossed and refrain from making sudden movements.
Bodycam footage shows the officer yelling at Shaver as he uncrosses his legs, telling him: "You do that again and we are shooting you, do you understand?"
As Shaver pleads with Brailsford to not shoot him, he says: "I'm trying to do what you are saying."
The officer then orders Shaver to crawl towards him, before shooting the suspect five times as he appears to move his hand backwards.
Officers later found Shaver was not armed, but had two pellet rifles related to his job as a pest controller in his room.
During his trial, Brailsford said he fired his rifle because he believed Shaver was reaching for a gun in his waistband.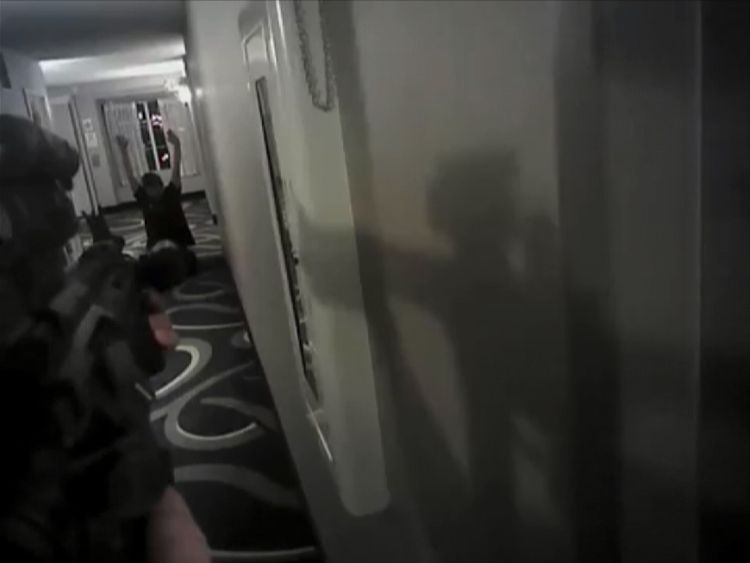 He told jurors he was worried about the safety of other officers and a woman in the hotel corridor, adding that he felt "incredibly sad" for Shaver.
Meanwhile, Brailsford's lawyer said the officer's objective "was not to kill Daniel Shaver".
Michael Piccarreta said: "The last thing in the world that Mitch Brailsford wanted to do that night was shoot.
"Shaver is not a bad person, but his actions are what brought the police that night."
The detective investigating the shooting told the court Shaver's movement was similar to someone reaching for a pistol, but said it looked as if the suspect was pulling up his shorts that had fallen down as he was ordered to crawl.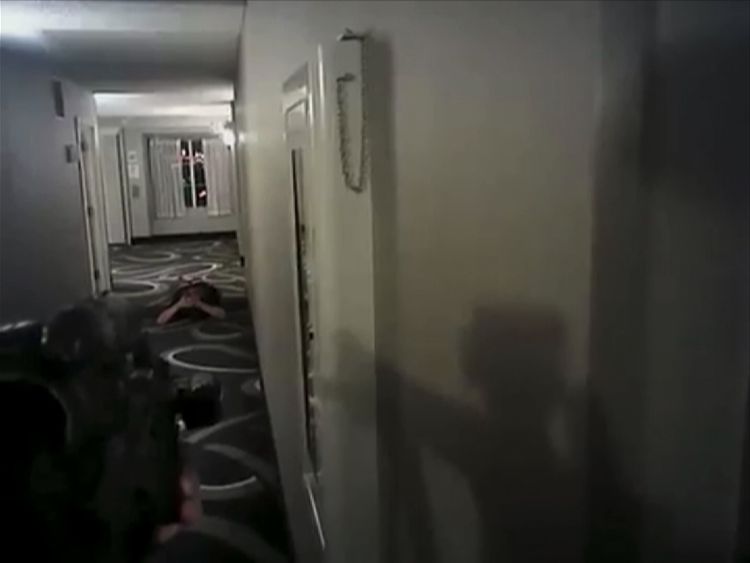 The investigator added he did not see anything that would have prevented officers from simply handcuffing Shaver as he was on the floor.
Hours after being found not guilty of second-degree murder, Brailsford was acquitted of a lesser charge of reckless manslaughter.
Mark Geragos, a lawyer representing the Shaver family, described the verdicts as a "complete travesty of justice".
More from United States
He said: "This criminal trial was akin to something you'd expect to read about in North Korea, not in a courtroom in the United States.
"That's an execution pure and simple. The criminal justice system miserably failed Daniel and his family."
The post Cop who shot dead unarmed dad acquitted appeared first on News Wire Now.