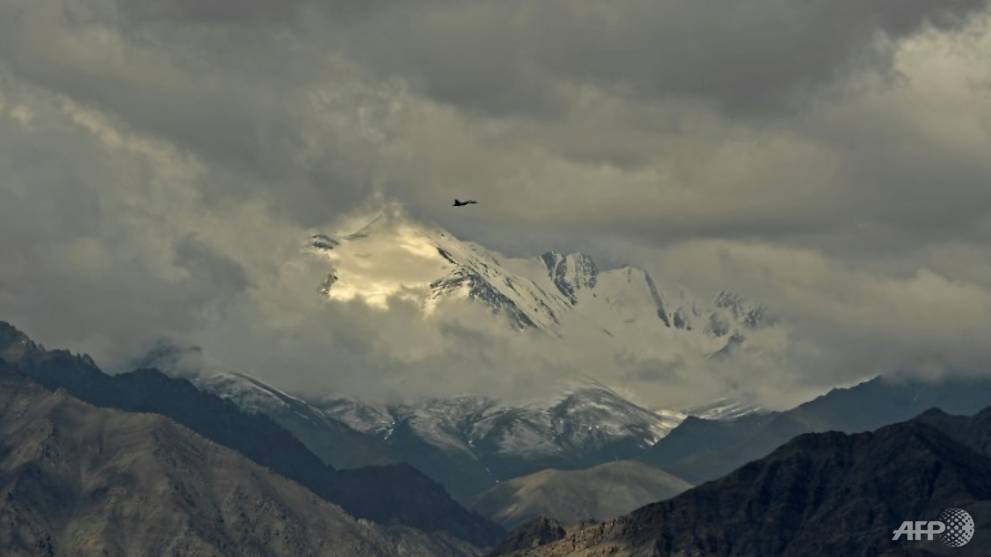 NEW DELHI: India said on Monday (Aug 31) Chinese troops carried out military movements over the weekend to change the status quo on their disputed border in a fresh flare-up between the two sides.
Having spotted the Chinese troops' movement on a hill along thedisputed border in the western Himalayas, Indian troops mobilised to deter further encroachment, and the confrontation did not escalate into a clash between the two sides, Indian military and government sources told Reuters.
Advertisement
Advertisement
"On the night of 29/30 Aug 2020, PLA troops violated the previous consensus arrived at during military and diplomatic engagements during the ongoing standoff in eastern Ladakh and carried out provocative military movements to change the status quo," the Indian army said in the statement.
China rejected the accusation that People's Liberation Army (PLA) troops had breached the border, but tensions between the two armies in the freezing snow deserts of the Ladakh region have been running high for several months.
India said its soldiers foiled the Chinese bid to "unilaterally change facts on the ground".
Advertisement
Advertisement
The statement added the two sides were holding military talks on Monday.
On Jun 15, troops from the two sides fought hand-to-hand combat in which 20 Indian troops were killed. China also acknowledged casualties but did not give numbers.
The Indian statement said Chinese troops "violated the consensus" to ease border tensions.
"Indian troops pre-empted this PLA activity on the southern bank of Pangong Tso Lake, undertook measures to strengthen our positions and thwart Chinese intentions to unilaterally change facts on ground," said the ministry.
"A brigade commander level flag meeting is in progress at Chushul to resolve the issues."
A source in New Delhi briefed on the incident said Chinese troops had tried to advance on a hill on shores of the lake, which India considers part of its territory.
Chinese troops were "deterred by quick movement" of the Indian troops, the source said. Still, the Chinese forces had made some ingress, clearly violating the Line of Actual Control, the de facto border, the source said.
China's Foreign Ministry dismissed the Indian allegations.
Chinese troops "always strictly abide by the Line of Actual Control, and never cross the line", spokesman Zhao Lijian told a news briefing.
Both sides are in communication regarding the situation on the ground, Zhao said. And the Indian Army said military officials were meeting at the border.
In recent months, India has accused ChinRead More – Source