John Folau has backflipped on a decision to return to rugby league to instead attempt to resurrect his career in the 15-man code.
Folau was granted an immediate release from the Waratahs for "personal reasons", believed to be an act of solidarity following older brother Israels highly publicised split with Rugby Australia.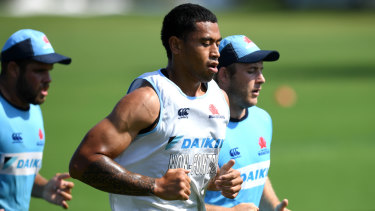 The 24-year-old had expressed a desire to link with Blacktown Workers, the feeder team for NRL outfit Manly.
The former Parramatta winger even twice turned up to Blacktown training while still awaiting a final release from the Waratahs, although he did not participate in the sessions.
Advertisement
Folau had indicated he was keen to reunite with Blacktown coach Steve Hales, with whom he has a strong relationship from their time at the Eels.
Its understood Blacktown were so confident of getting their man that there were plans for him to rush him into their side for Sundays clash with the Dragons at HE Laybutt Field.
The move could have potentially led to a Manly contract and the chance to add to his eight NRL appearances for the blue and golds.
However, this week Folau informed Blacktown he was not coming and would instead pursue another rugby opportunity.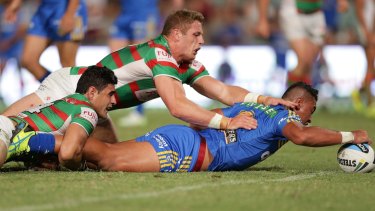 It is unclear where Folau sees his next rugby opportunity given he has parted ways with the Waratahs, who he signed a one-year deal with last December.
There is a chance he could line up for the remainder of the Shute Shield season for Western Sydney, a team he has featured for a number of times already this year.
In a bid to keep playing, Folau could also lace the boots for the Sydney Rays in the National Rugby Championship.
If he performs well there he could be picked up by another Super Rugby franchise or even try and chase the Yen in Japan, provided there is a club that thinks he is worthy of a professional contract.
Folau was named in the Waratahs matchday 23 against the Sunwolves in March but did not take the field for what would have been his Super Rugby debut.
Waratahs coach Daryl Gibson confirmed Folaus departure last week but would not be drawn on whether it was because he felt his brother had been treated harshly in the wake of his controversial social media post.