England have the best-balanced side among the leading World Cup contenders so far but must embrace being favourites, while Australia need their second string bowlers, after Pat Cummins and Mitchell Starc, to improve and Glenn Maxwell to be unleashed if theyre to keep their title against a host of potential winners in the tournament. Heres how theyre shaping up.
Australia
After the two games, it is obvious that Cummins and Starc are quality fast bowlers but the wrist spin of Adam Zampa has not been threatening. He bowls too many long hops and loose deliveries while Marcus Stoinis medium pace looks ordinary. Glenn Maxwells gentle pretence at off-spin is not good enough either.
Australia need to tighten up because teams will target their weak second-string bowlers and they will have to chase bigger totals than they expected.
Advertisement
The batting looks strong on paper but Warner appears to be playing with a weight on his shoulders. He sets the tone with Aaron Finch. Maybe Warner is trying too hard not to fail. He needs to relax and free his mind. The best way to do that is to accept he cannot dwell on getting out. The game has moved on light years since I played, when 250 was a winning score. Now batsmen must have no fear.
Also, Australia need to realise Maxwell is their ace batsman, like Jos Buttler is for England. He is a game-changer, a match-winner. You do not want him watching guys half as good as him eat up overs so the run rate becomes silly and he has to play risky shots.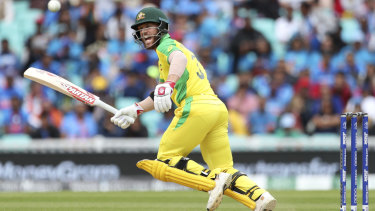 England
Eoin Morgans team are on course and favourites to win. Losing an odd game, like they did to Pakistan, is not a bad thing as it stops complacency and keeps players on their toes.
They will have already worked out that no team can lose more than two matches and be certain of the semi-finals. Three losses could be OK if your run rate is very high. A bit of luck helps too, especially with bad weather around.
England are the best balanced team but have to keep their focus and bat and bowl according to the conditions and not just assume they need 350 runs each time.
Above all, they must embrace being favourites. Do not let that tag wear you down. Being the favourites, being the best is a compliment to how you have played over the past couple of years, but relax and enjoy it.
India
I always thought India were very talented. They play so much one-day cricket and so many cricketers are queuing up to get in the India ODI squad that there is always lots of talent to choose from.
Their seamers are good with Jasprit Bumrah exceptional undRead More – Source