Canberra sprint star Melissa Breen is refusing to let injuries derail her hopes of a Tokyo Olympic Games swansong before she finishes her athletics career.
The fastest woman in Australian sprint history is slowly making her way back on to the track after sciatic nerve and foot problems limited her to only a handful of races this year.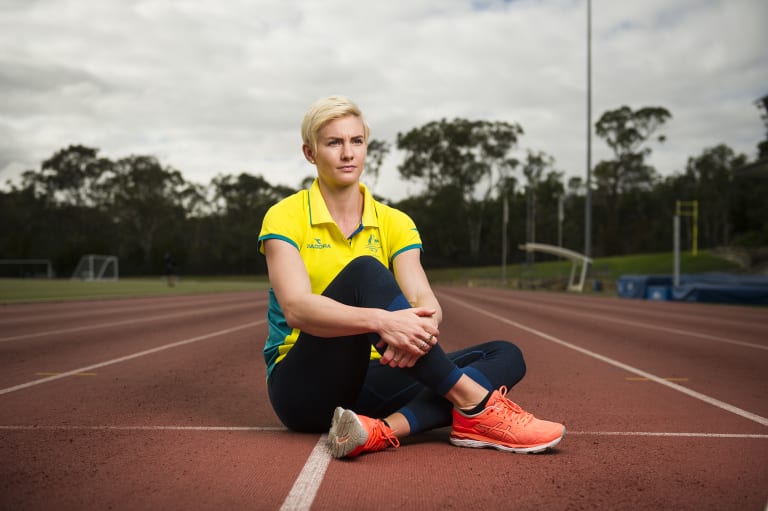 Breen has barely run since the 4×100 metre relay at the Commonwealth Games on the Gold Coast in April, where she stumbled in the final when there was no power in her left thigh.
But the two-time Olympian says the mental and physical struggles of an injury-plagued 12 months haven't dampened her enthusiasm to book her ticket to Tokyo.
Advertisement
She will slowly increase her training workload in the coming weeks but won't target any races during the Australian summer of athletics, which includes a two-day festival in Canberra at the end of January.
"Despite the challenging times on the track, I'm not sad or feeling sorry for myself because life is more than sport," Breen said.
"The last 10 years have been amazing travelling the world and running, meeting so many people and developing great relationships. That will end at some point and that used to probably scare me, because it was my identity.
"But it's just a time you run. Life is more than that and I've learnt the world is more than the result of a race.
"It's been really challenging with the rehab and prehab that goes into running twice a week. There will be a point in the next few months where I can relax and get back on track.
"Things could change over the next little while and my body might feel great. But I've been very lucky to achieve so much and I think making Tokyo would be a fitting tribute to the end of my career.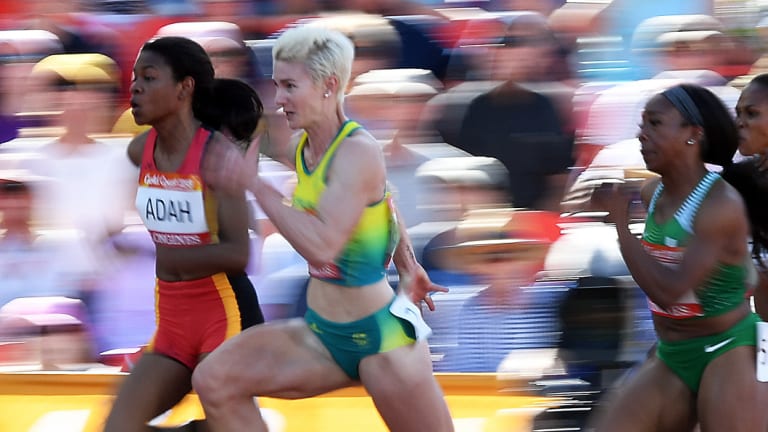 "The people in Japan are amazing and the Olympics will be amazing. I see that as the end for me, it might be time to move on with my life."
Breen's injury-forced break has given Breen time to concentrate on starting in a new position at Lifeline, as well as being one of the organisation's ambassadors for the past three years.
The 28-year-old is encouraging people attend a Lifeline bootcamp at the University of Canberra on Saturday, with the aim of raising money to fund the call centre.
Breen is a passionate supporter of the work Lifeline does, particularly knowing the struggles on and off the track she has endured through her career.
"Hopefully my journey has inspired others, even if that's just showing that athletes aren't invincible. We all go through difficult times," Breen said.
"It's about learning the skillset to come through the other side of the challenging times. One in five Australians have a mental health issue at some point in their life.
"I'm really proud to be a part of it and I've started a new job with Lifeline, which has helped the life balance with sport. Hopefully my body cooperates with my mind and we get back on the track.
"But to be able to put my energy into something I'm passionate about is amazing. We shouldn't be hiding in the shadows from mental health issues. That's why this bootcamp is important."
Breen raced the clock earlier this year just to be fit for the Commonwealth Games. She struggled to run three months before the Games, but secured a spot in the 100 metres and the relay.
She did rehabilitation on "pretty major hamstring tendon issues" for two months after the Games, but her foot became the next problem a month later.
So instead of her usual 30-40 races per year, Breen has competed only a handful of times.
"We train to race, but every athlete goes through injury," she said.
"I'm only running twice a week at the moment and doing everything else in the pool. It's been very different … my body used to be so resilient. My mind still is, but when you've been doing a high impact sport for so long, the body is just a bit weathered.
"It's just about trying to find a different path. The goal for me is to get to Tokyo, there's still plenty of time. I'd love to be running fast right now because I miss racing. But I'll do everything I can to get back on the Australian team."
LIFELINE BOOTCAMP
Saturday: Lifeline will host two bootcamps on Saturday morning at the University of Canberra oval No. 6. There will be sessions at 8.30am and 9.30am, entry is $26 – the cost of a Lifeline call. Click or touch here for more information.
Chris Dutton is the sports editor at The Canberra Times.