Flemington's Lexus Handicap is the last chance saloon for several Melbourne Cup candidates trying to force their way into the field, and leading Australian syndicator Darren Dance is hoping that he can boost the local challenge for the great race by getting his New Zealand-bred galloper Yogi into the race by winning Saturday's 2500-metre contest.
Yogi has long shaped as a stayer of promise and, says Dance, his trainer Darren Weir long ago earmarked him as potentially his best chance of winning the Melbourne Cup this year – if he could get into the race.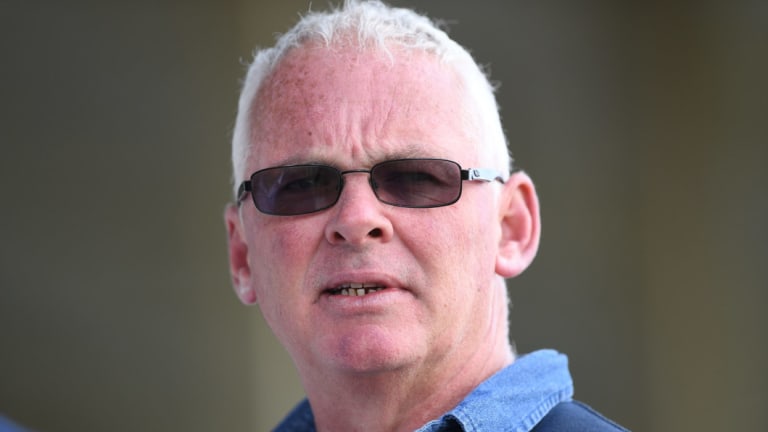 He is down in the order of entry but would get a guaranteed ticket to run if he can beat off the Europeans and other locals trying to book their place in the $7.3 million Cup by winning the $300,000 Derby Day event.
Yogi runs in the fluorescent yellow colours of Dance's Australian Thoroughbred Bloodstock (ATB) and, says the syndicate boss, connections will be on the road to riches should he land the Saturday-Tuesday double – and not just because of the massive prizemoney.
Advertisement
The horse was available in early markets at 200-1 and, said Dance, some wagers were struck.
It's a tall order just to get into the big race field, as the syndicate boss acknowledges. He has not only Yogi looking to get in at the 11th hour but also the Scottish-trained Nakeeta, who finished fifth last year after winning the Ebor Handicap at York's August festival in England.
"Yogi has a really bad habit of dropping back to last. When he jumps out (of the stalls) he's awful. He's a bit of a strange kid, and then he says 'I am going to go now'. If there's no speed on in the race he can't get going. He's a brilliant horse, but a frustrating horse," Dance told an audience at the Werribee International Breakfast with the Stars on Thursday morning.
"Darren Weir told me he is his best chance of winning the Melbourne Cup.
"This horse probably needs blinkers to smarten him up a bit," said Dance, adding that connections felt "he can win the Lexus without them and then put them on to win the Cup."
Dance is also holding his breath that Nakeeta can squeak into the field.
The Iain Jardine-trained galloper did not run a place in his last five starts in England, but Dance says his performances have been better than the bare figures indicate, including his last start 13th of 15 behind Ventura Storm in the Moonee Valley Cup.
"His form does not look that good, but if he gets in he will run a big race. We gave him a run at The Valley but he just did not get around the track and handle the course. The whole idea was to get him out of Werribee, tune him up and let him burn up some energy," he said.
"He has experience from last year, he ran the fastest last 800 metres last year, and he can stay."