Lewis Hamilton has admitted Michael Schumacher's all-time records of 91 Formula One race wins and seven world titles are now in his sights, while brushing aside a suggestion he may already be the greatest driver the sport has seen.
The Mercedes driver won his fifth crown in Mexico on Sunday, only the third man to reach that milestone since the championship started in 1950.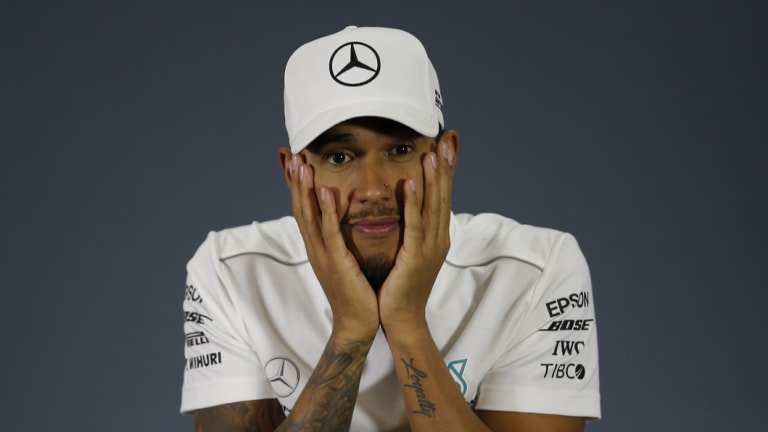 "Ive still got things to achieve, there are so many targets, so many things ahead," the Briton told reporters after finishing fourth to take an unassailable lead with two races remaining.
"Michaels still quite far ahead in race wins so you have to say he is still the GOAT (Greatest Of All Time).
"(Juan Manuel) Fangio, I think, is the godfather and always will be, from a drivers perspective."
Advertisement
The late Argentine won all five of his titles in the 1950s.
Hamilton, 33, has won four of his crowns in the last five years and has a contract with champions Mercedes for two more seasons.
Mercedes are also heading for their fifth successive constructors' title and there is every reason to suspect they will start as favourites again next year.
Team boss Toto Wolff said on Sunday that Hamilton was driving better than ever.
"As long as he is in a good car and he continues to enjoy the way he is today I think there is more to come," said the Austrian.
Hamilton told reporters he still had "that fierce fire that I had when I was eight years old" and would keep going until that left him.
"Whether or not Im going to have the chance to win more, who knows – but Im going to give it everything to do so," said the champion.
Hamilton has 71 career wins so far and has averaged 10 per season for the past four years, putting him well on track to match Schumacher providing Mercedes continue to deliver a competitive car.
"Theres still a long way to go but Im here for a few more years, so Im hoping that I can at least get close," said the Briton.
"But even so, Michael was just such a genius in how he implemented himself into Ferrari and what he did with that team. I will always be a fan of him."
Mercedes technical director James Allison, who previously worked for Ferrari, said Hamilton's performance had been "peerless".
He saw no reason why 2019 should be any different.
"Hes done five now and it might as well be his first," he said. "He comes to each weekend burning up with the desire to put the thing in front of the others and Im sure hell be the same next season as well.
"This is how he defines himself and hes not happy until hes done it."
Reuters