Calling him by his nickname, "Beebo," Russell's family released a statement Saturday night that described him as "kind and gentle to each person he met."The family said they are "moving forward with the difficult task of processing our grief."Jeremy Kaelin said he worked with Russell, a ground service agent at Horizon Air, in 2016. Kaelin remembered "happy, funny" chats with him in the break room."He was a nice guy," Kaelin said. "He was definitely one of the harder working people on the ramps. He was always trying to be faster, but, yet, he still worked in a safe manner."Kaelin said Russell "was always great to work with — we got our flights out on time, if not early, most of the time."Kaelin said it has been painful for him to hear reports with audio of Russell's conversations with air traffic control during the flight that ended with him crashing on Ketron Island, about 25 miles southwest of where he took off. At one point, Russell says he is a "broken guy" with "a few screws loose.""It just hurts to hear someone you know, and just hear the pain in their voice," Kaelin said.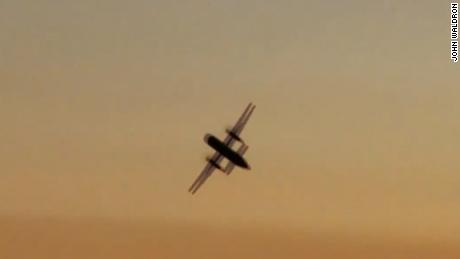 Russell, 29, worked for Horizon Air for 3½ years. On Friday around 7:32 p.m., he got in the cockpit of an empty 76-seat Horizon Air turboprop plane and took off without authorization. He flew it for an hour, followed by two armed F-15 jets from Oregon that the military scrambled, before he crashed.
CNN's Dan Simon in Steilacoom, Washington; and AnnClaire Stapleton in Atlanta contributed to this report.