Around 10,000 more people have been told to leave their homes in northern California after two wildfires flared up in Mendocino and Lake counties.
They are among 17 fires burning across the state which have charred 87 square miles (225 square km) of land.
The Carr fire, threatening the city of Redding, has killed six people and destroyed more than 700 homes.
Ed Bledsoe, who lost his wife and two great-grandchildren in the fire, said there had been no warning to evacuate.
"Nothing, absolutely not a word," he told CBS News, adding: "If I'd had any kind of warning, I'd have never ever left my family in that house."
Mr Bledsoe said he had no idea his home was in danger when he left to run an errand.
"I was talking to my little grandson on the phone (and) he was saying, 'Grandpa, please, you gotta come and help us, the fire's at the back door,'" Mr Bledsoe said.
But cars were blocking the road and the flames stopped him getting back on foot.
"I would've died right there with them. They're that important to me," Mr Bledsoe said.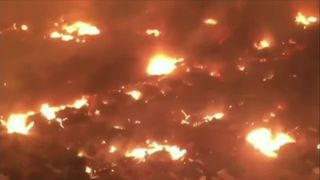 His wife wrapped the children, four and five, in wet blankets.
"She got a wet blanket and put one on her. Got over the top of them, and they lay there until the fire took them," Mr Bledsoe added.
Five people have been arrested on suspicion of entering evacuated areas, police said.
They included a man who was reportedly in camouflage and carrying a loaded handgun and a concealed dagger.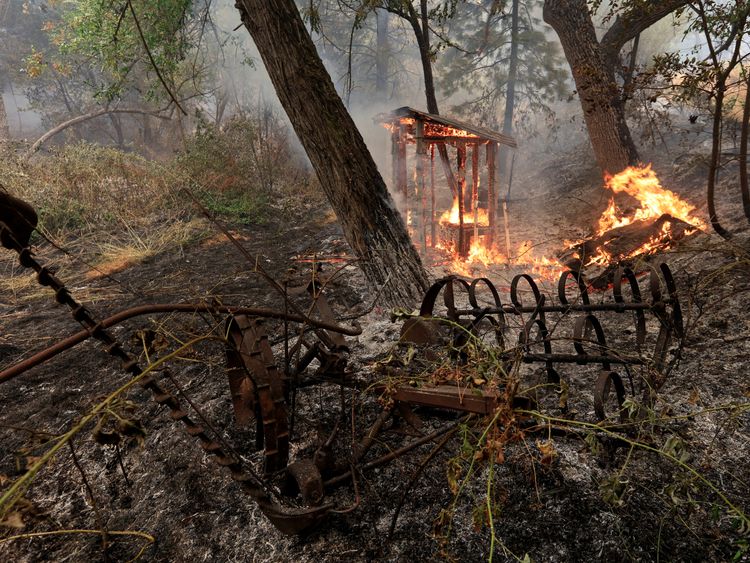 Almost 3,400 firefighters battling the Carr fire have begun to gain control of it, the California Department of Forestry and Fire Protection said.
More from California Wildfires
Containment lines have been cut around 20% of its perimeter.
But firefighters are struggling to contain its western flank, which has steep terrain.