Donald Trump has signed an executive order to stop children being separated from their parents at the southern US border.
Amid mounting pressure from Democrats and Republicans alike – and disapproving public opinion polls – the president put pen to paper on a directive that will keep families together, albeit still kept in cages.
"It's about keeping families together while ensuring we have a very powerful, very strong border," said Mr Trump.
"We are keeping families together. This will solve that problem."
But he and vice-president Mike Pence both stressed that their zero-tolerance policy would remain in place despite the new order, meaning that everyone who crosses the border without papers will still be referred for prosecution.
"If you're really, really pathetically weak, the country is going to be overrun by millions of people," the president said.
"And if you're strong then you don't have any heart. That's a tough dilemma. Perhaps I'd rather be strong."
The president reiterated his hard-line stance on immigration during a rally in Minnesota on Wednesday evening, and told supporters that work had started on his infamous border wall in San Diego.
He again placed blame for the separation of children at the border on the Democrats, having earlier claimed that "they won't give us the votes needed to pass good legislation".
The reason youngsters have been split up from their parents is because it was forbidden to place children in a federal jail, and Mr Trump wants that law changed.
They will now be detained in the same holding cells as their parents, but for how long remains uncertain.
Sky News US correspondent Cordelia Lynch said that an indefinite stay would most likely lead to quick legal challenges.
When President Obama tried to house children in detention centres during an influx of youngsters in 2014, his policy was deemed illegal by a judge in California.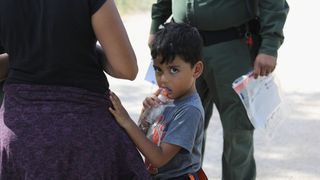 Mr Trump's executive order reads: "It is also the policy of this Administration to maintain family unity, including by detaining alien families together where appropriate and consistent with law and available resources.
"The Secretary of Homeland Security (Secretary), shall, to the extent permitted by law and subject to the availability of appropriations, maintain custody of alien families during the pendency of any criminal improper entry or immigration proceedings involving their members."
It remains to be seen how the 2,300 children already believed to have been separated from their families will be reunited with them, but Alex Azar, the secretary of health and human services, said the agency was committed to doing so.
Those separations were defended by Mr Trump in recent days – as he insisted it was not in his power to prevent them happening.
Ivanka Trump had reportedly advised her father as to the negative image being created by the pictures of the separations, and used Twitter to welcome the signing of the executive order.
She called on congress to "find a lasting solution that is consistent with our shared values".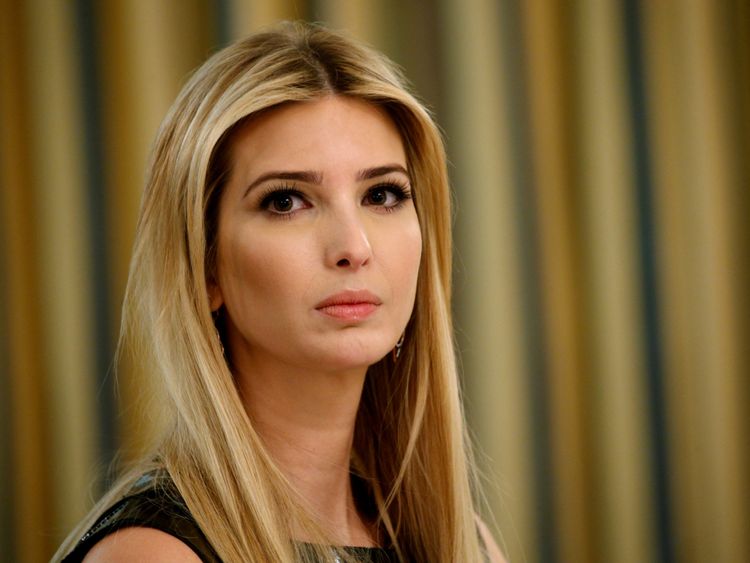 Mr Trump's backtrack came on World Refugee Day, which his predecessor Barack Obama had used to call for an end to the practice of splitting children from their parents.
He wrote on Facebook that it posed serious questions about what kind of country the US considered itself to be.
"To find a way to welcome the refugee and the immigrant – to be big enough and wise enough to uphold our laws and honour our values at the same time – is part of what makes us American," he said.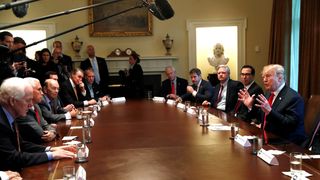 His comments were echoed by rights groups, who continued to raise concerns over the president's immigration policies after the executive order was signed.
RAICES – the largest migrants' legal charity in Texas – said: "This is not a victory. This is indefinite family detention which has already been tried and we already know it is horrible."
The Texas Civil Rights Project – another Texas immigration charity – said "the zero-tolerance policy is the problem causing the separation" and demanded that it end.
It added: "Jailing parents and children is not a solution – it's posturing meant to deflect from the real issue."
And the American Civil Liberties Union said the Trump administration "has made it clear" that it will "keep attacking immigrants" – effectively rejecting the executive order.
More from Donald Trump
"Trump's alleged solution to this crisis of his own making is months too late," it said.
"It's a crisis that should never have happened, and it's caused irreparable damage to thousands of immigrant families."