A forensic report found that the 54-year-old actress, one of the Indian film industry's biggest stars, died Saturday from "accidental drowning following loss of consciousness" in the bathtub in her Dubai hotel room.On Tuesday, police tweeted that they had released Sridevi's body after "the completion of a comprehensive investigation into the circumstances of her death".The Indian Consulate in Dubai also confirmed in a tweet on Tuesday that the star's body would be released to her family for embalming.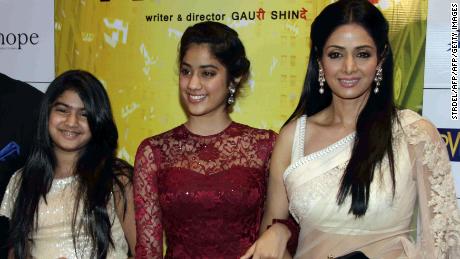 Sridevi's body will be returned to Mumbai on Tuesday, with the final rites scheduled to take place after midday local time on Wednesday, according film production company Yash Rash Films, which is handling media on behalf of the family.Srivedi had been in Dubai to attend a family wedding. In Delhi, fans of the actress have been expressing their grief. Manish Manral, 28, told CNN that Sridevi was the "perfect legend.""She was a pretty, elegant face of our film industry," Manral said. "We have no words. All of the people loved so much about her work. And we had so much memories for her so we will be loving her and she will stay in our hearts and our memories. She will be remembered in the future as well." Another fan, Vikas Gupta, 46, said Srivdevi was "one of the great actresses we have seen in the last three to four decades."
'One of India's first female superstars'
Born August 13, 1963, Sridevi made her film debut as a child actor at the age of four in "Thunaivan," a Tamil Hindu drama directed by M.A. Thirumugham.Her first leading Bollywood role came in the 1979 Hindi film "Solva Sawan." Four years later, Sridevi broke through to the list of Bollywood's most highly sought-after actresses with the action comedy "Himmatwala."Sridevi's credits include some of the most watched films of the '80s and '90s, including "Mawaali" (1983), "Tohfa" (1984), "Nagina" (1986), "Mr. India" (1987), "Chandni" (1989), "Lamhe" (1991) and "Gumrah" (1993)."I think she really was one of India's first female superstars," Bollywood critic Rajeev Masand told CNN. "It didn't matter who the male actors where, the movies were shouldered by Sridevi."Sridevi took a break from the limelight to raise two children with her husband, producer Boney Kapoor, before returning to star in the 1997 film "Judaai." In the film, she plays an ambitious housewife who inadvertently marries a man who can't afford the lavish life she aspires to lead."Judaai" was a box office hit, but it was Sridevi's performance in Gauri Shinde's 2012 hit, "English Vinglish," that solidified her comeback and confirmed her as one of Bollywood's most treasured and enduring talents.
Sridevi took the starring role of Shashi, an Indian housewife who only speaks Hindi but is thrust onto the streets of New York to help arrange her niece's wedding. After a series of humiliations, Shashi decides she needs to learn English and enrolls in a four-week crash course."The way the character has been crafted by Shinde, and interpreted by Sridevi, is gloriously feminine, and uniquely Indian," a review in the Hollywood Reporter said at the time.Sridevi is credited with inspiring a new generation of Indian actresses by portraying strength with beauty and grace with comedic charm."Sridevi is one of the last great heroines of Hindi cinema who could hold her own against any hero," said Rachel Dwyer, Professor of Indian Cultures and Cinema at the SOAS University of London."A great beauty, a talented actress, a brilliant dancer, a delightful comedienne, she is a true legend."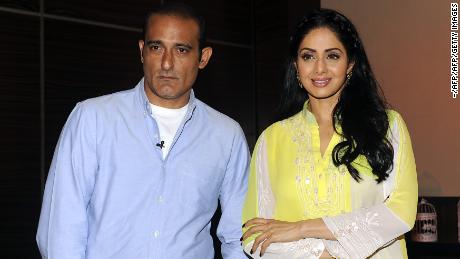 Sridevi's credits span Tamil, Telugu, Malayalam and Kannada language films. She had broad appeal and was lauded for her captivating screen presence and versatility, even though she was quiet and reserved off-screen. She is survived by her husband, Boney, and daughters Jhanvi and Khushi Kapoor.
CNN's Sugam Pokharel reported from Delhi. James Masters wrote from London. Vasco Cotovio contributed to this report.
Original Article