UK companies are already starting to lose out on European space contracts as a result of Brexit, MPs have heard.
Simon Henley, president-elect of the Royal Aeronautical Society – which represents professionals in the industry – said firms were missing out on bids on the Galileo satellite programme because it is funded by the European Union.
Separately, the UK head of aviation giant Airbus – which builds wings for its aeroplanes in north Wales – told the Commons Business, Energy and Industrial Strategy (BEIS) committee that other countries were now "knocking at the door" for that business.
MPs were taking evidence as part of an inquiry into the impact of Brexit on aerospace.
It came as elsewhere, the Institute of Directors (IoD) added to voices from business warning that a transitional arrangement on Brexit needed to be reached soon – to avoid seeing an increasing number of firms triggering contingency plans.
Mr Henley told the MPs' hearing that the UK had previously been "very successful" in supplying the €10bn (£9bn) Galileo system managed by the European Space Agency.
He said: "We have had companies now reporting to us that they are being excluded from bidding for contracts on Galileo.
"Although membership of the European Space Agency is not part of the EU discussions because it's not an EU body, many of the contracts including Galileo are EU-funded and it's a requirement that the companies that participate and get funding and bid for contracts are part of an EU country.
"We're already seeing contracts being turned away from UK industry because of the uncertainty."
ADS, the trade organisation for the aerospace, defence, security and space sectors, has previously estimated that the space industry is worth £14bn a year to the UK, employing 40,000 people.
In its evidence submitted to the committee last week, ADS called for the UK to avoid a "no deal" Brexit scenario and to remain an EU member state during any transition – the latter not currently on the cards.
ADS is seeking "full and unfettered access to EU research and innovation programmes post 2020", including space programmes such as Galileo.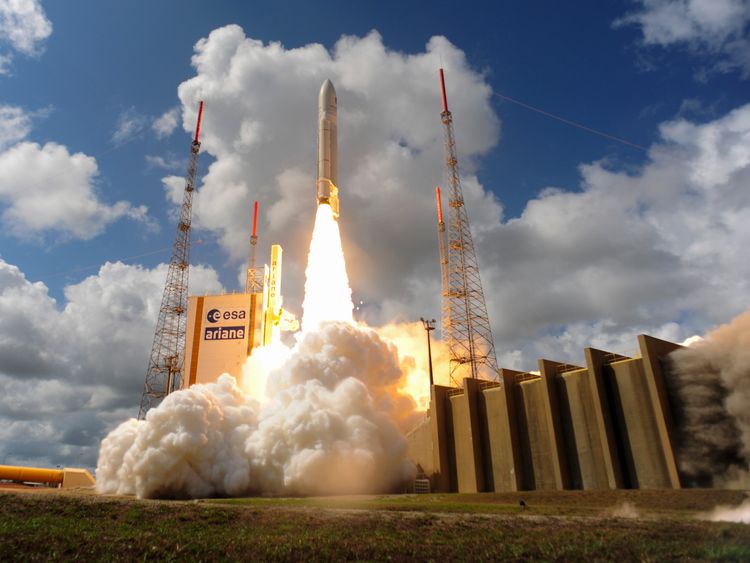 It said: "A lack of UK participation in both current and future EU-funded programmes would impact the global competitiveness of our sectors."
The organisation said this "would remove the opportunity for a range of supply chain UK businesses to be involved in ground-breaking cross-border innovation not possible at a national level".
Meanwhile, Katherine Bennett, UK boss of Airbus, told MPs on Tuesday that the company's facility in Broughton, north Wales, employing 7,000 people was an "amazing facility" and said it was "not terribly easy to move a huge manufacturing site".
She said she was "fighting to ensure that the wing design – what we call the crown jewels of aerospace – remains in this country".
"Other countries would dearly love to design and build wings and some of them already do. We already build wings in China," she told the committee.
"Believe you me, they are knocking at the door as a result of this situation that we're in in this country."