No one gave Bendigo Spirit any chance of beating Melbourne Boomers to start the WNBL season except the Spirit themselves.
But after Saturday nights opening round clash its clear that self belief is all the Spirit need as they upset the WNBL title fancy Boomers 82-72 at the State Basketball Centre.
The Boomers came into this season with four Opals from Australias FIBA Womens World Cup side along with WNBA import Lindsay Allen, but their cohesion and chemistry appeared severely lacking as the Spirit played to their strengths and built a 50-32 lead at half time.
Melbourne hurt its own chances by missing some easy shots, but defensively they couldnt find a way to stop the methodical Spirit. Unheralded pair Marena Whittle and Nadeen Payne had big nights for a Bendigo side who only had one import and used only eight players.
The Boomers found some touch in the third term, cutting the lead to single figures, but Whittle and then veteran guard Nat Hurst nailed big shots just before three-quarter time to keep their side on top. In the final term, the Boomers couldn't summon up enough spark to get back into the game.
Advertisement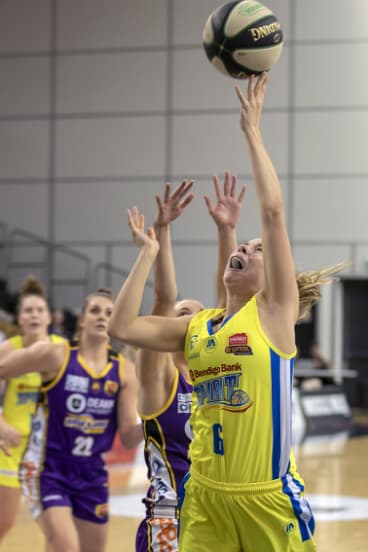 Whittles three with seven minutes to play pushed the lead back to 15 points and took any remaining momentum from the home side. The former Nunawading star finished with a game-high 21 points and four steals, while Payne had 16 points.
Spirit import centre Rebecca Tobin was also outstanding with 15 points, nine rebounds and five steals, three of them resulting in layups.
Whittle hasnt had a chance at a regular role at WNBL level before now and relished her chance to play as did young guard Cassidy McLean and centre Maddison Wild.
"We just worked really hard together in the pre-season and learned each others strengths and what we each bring to the court," Whittle said.
"We play 100 per cent every time we are on court as thats how we are going to win, we are just going to hustle and play blue-collar basketball and thats what our staple is going to be this season.
"Knowing where everyone is going to be on the kick-outs and knowing that at any given point anyone can score for us on the night is going to help us along the way as well."
The Spirit shot 9 of 19 from the three-point line compared to 10 of 25 from the home side.
Boomers guard Steph Talbot led her side with 20 points while Allen had 18 points and five assists, but the Boomers paid dearly for 23 turnovers.
"In that second quarter in particular we just let them score too much and our defence wasnt good enough," Talbot said.
"It wasnt allowing us to play our running game and offensively we had turnovers and have to be stronger with the ball but we have only been together less than a week.
"Our offence is going to come but defensively we need to be better."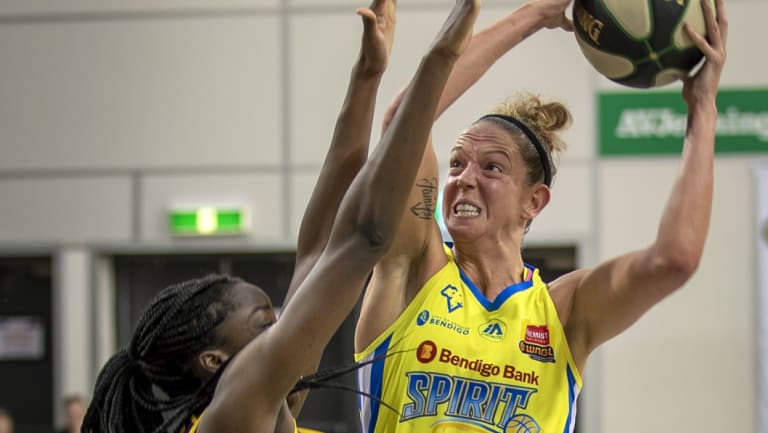 The Spirit were tipped to finish last in several different places, but Saturday nights performance shows that at the very least they wont drop to the bottom without fighting out every last contest.
"Walking into half time we knew it would be a grind and we were just happy we can walk away with the win and able to maintain the lead," Whittle said.
The Spirit hope to have a second import ready for next weekend and possibly having veteran centre Louella Tomlinson back as well.
The Boomers host Canberra Capitals at The Arena in Geelong on Friday night while the Spirit host Dandenong Rangers at Bendigo Stadium on Saturday night.
Roy Ward is a Sports writer for The Age.