A diplomatic row over Donald Trump's Britain First retweets is threatening to break out again after a top US diplomat claimed the President was "misinterpreted".
Woody Johnson, Washington's ambassador to London, said his boss's number one priority was security and suggested UK politicians had a "namby-pamby" response to terrorism.
At the end of November, Mr Trump caused controversy when he retweeted three anti-Muslim videos posted by the far-right group, including unverified footage purporting to show Muslims committing crimes.
After Theresa May said the President was wrong to have done so, Mr Trump hit back by tweeting: "Don't focus on me, focus on the destructive Radical Islamic Terrorism that is taking place within the United Kingdom. We are doing just fine!"
Challenged about the incident on BBC Radio 4's Today programme, Mr Johnson said: "I think a lot of that stuff was probably misinterpreted.
"I think the way I would look at it and I think the way that he looks at it is security is his number one oath when he took the oath of office, it is protecting Americans.
"Is he going to be perfect in appeasing everybody?"
The ambassador added: "He is not going to go down the path of a lot of politicians and maybe be namby-pamby about it.
"He is going to come out, he is going to probably take some chances, in an effort to do that, to accomplish that security goal and maybe he will ruffle feathers.
"There is no question that maybe some feathers were ruffled with that but I think you have to have confidence, look down the road, and good things are going to happen."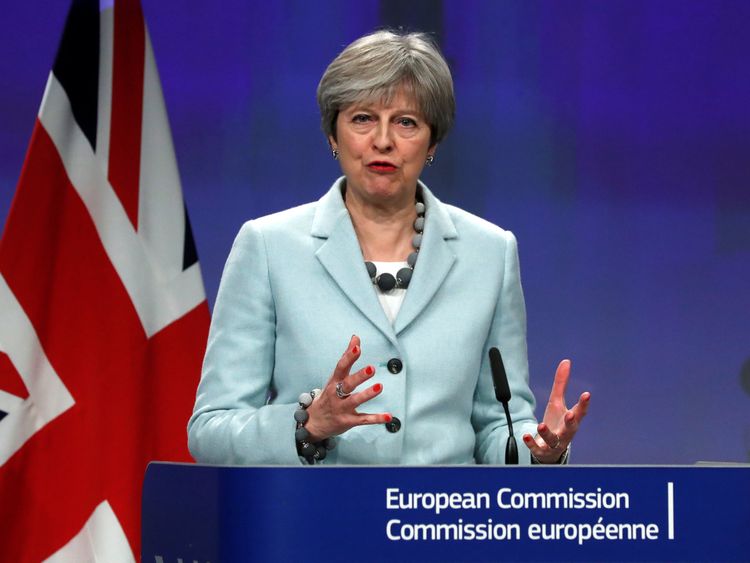 Mr Johnson also said he expects Mr Trump's working visit to the UK to go ahead in 2018.
The comments sparked anger from some MPs, Labour leader Jeremy Corbyn tweeting: "Donald Trump's reckless actions are making the world less safe and setting back global action on climate change.
"When he comes to Britain, people will make their views known on these issues and show him we are a diverse and inclusive society."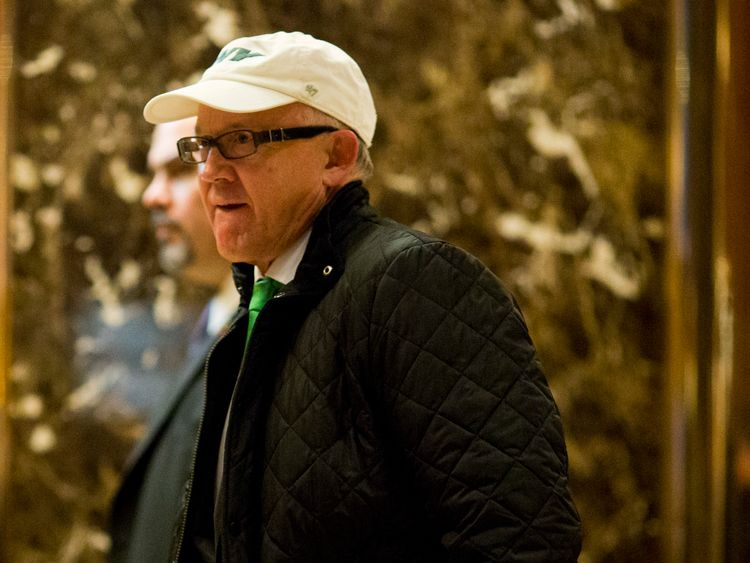 Meanwhile, Labour MP Stella Creasy said welcoming Mr Trump to Britain effectively told women victims of sexual abuse that "they don't matter".
Another Labour MP, Wes Streeting, wrote on Twitter: "Not often I'll side with Theresa May, but this is a joke.
"She's been poorly treated by Trump and now appears naive for cosying up to such a volatile character so quickly."
Brendan Cox, widower of murdered MP Jo Cox, also posted minutes after the interview: "The special relationship isn't about geography or even shared history. It's about shared values. Of tolerance, decency, democracy, rule of law. Trump is the antithesis of these."
Tory backbencher Michael Fabricant has slammed "tedious gesture politics" after reports women were planning to wear bright pink to protest Mr Trump's visit.
More from Donald Trump
He called the move "utterly ineffectual" and tweeted the hashtag "#sad" – in a similar style to the US President's own posts.
Downing Street says Mr Trump's state visit invitation has been accepted but that a date has yet to be set.
The post Trump 'misinterpreted' during Britain First row appeared first on News Wire Now.