On Friday, Chinese expatriates in Pakistan received a warning from their home country:
"It is understood that terrorists plan in the near term to launch a series of attacks against Chinese organizations and personnel in Pakistan," the Chinese embassy said in a statement. "Chinese-invested organizations and Chinese citizens to increase security awareness, strengthen internal precautions, reduce trips outside as much as possible, and avoid crowded public spaces".
Chinese citizens have been flooding into Pakistan in recent years, spurred by Beijing's plans to spend $57 billion on projects in Pakistan as part of President Xi Jinping's "Belt and Road" plan, a series of infrastructure projects aiming to link China to the Middle East and Europe.
The project in Pakistan, know as China-Pakistan Economic Corridor (CPEC), has had a rough week. China temporarily halted funding for three major roads in Pakistan, citing reports of corruption, a decision that has left officials in Islamabad "stunned".
The embassy did not give details on the potential source of the attack. However, there are some potential culprits. China has long expressed concerns about members of the Uighur Muslim minority in the western region of Xinjiang collaborating with militants in Pakistan and Afghanistan. The Islamic State has claimed responsibility for the murder of two kidnapped Chinese teachers, and separatist violence in Pakistan's southwestern Baluchistan province threatens to undermine China's investments in the deepwater port of Gwadar. Pakistan has allocated 15,000 soldiers to protest CPEC assets.
Chinese government officials have told reporters that China will only continue funding the roads after revealing new guidelines to prevent corruption. CPEC is an extensive system of roads, railways, dams, and ports running the length of Pakistan, from its border with China to the coastline
These moves on China's part have laid bare Pakistan's vulnerability, and the IMF has warned Pakistan that it will only get worse. The CPEC's price has also placed Pakistan in substantial debt with China. According to the IMF, repaying China will cost it 1.6% of its GDP per year by 2024.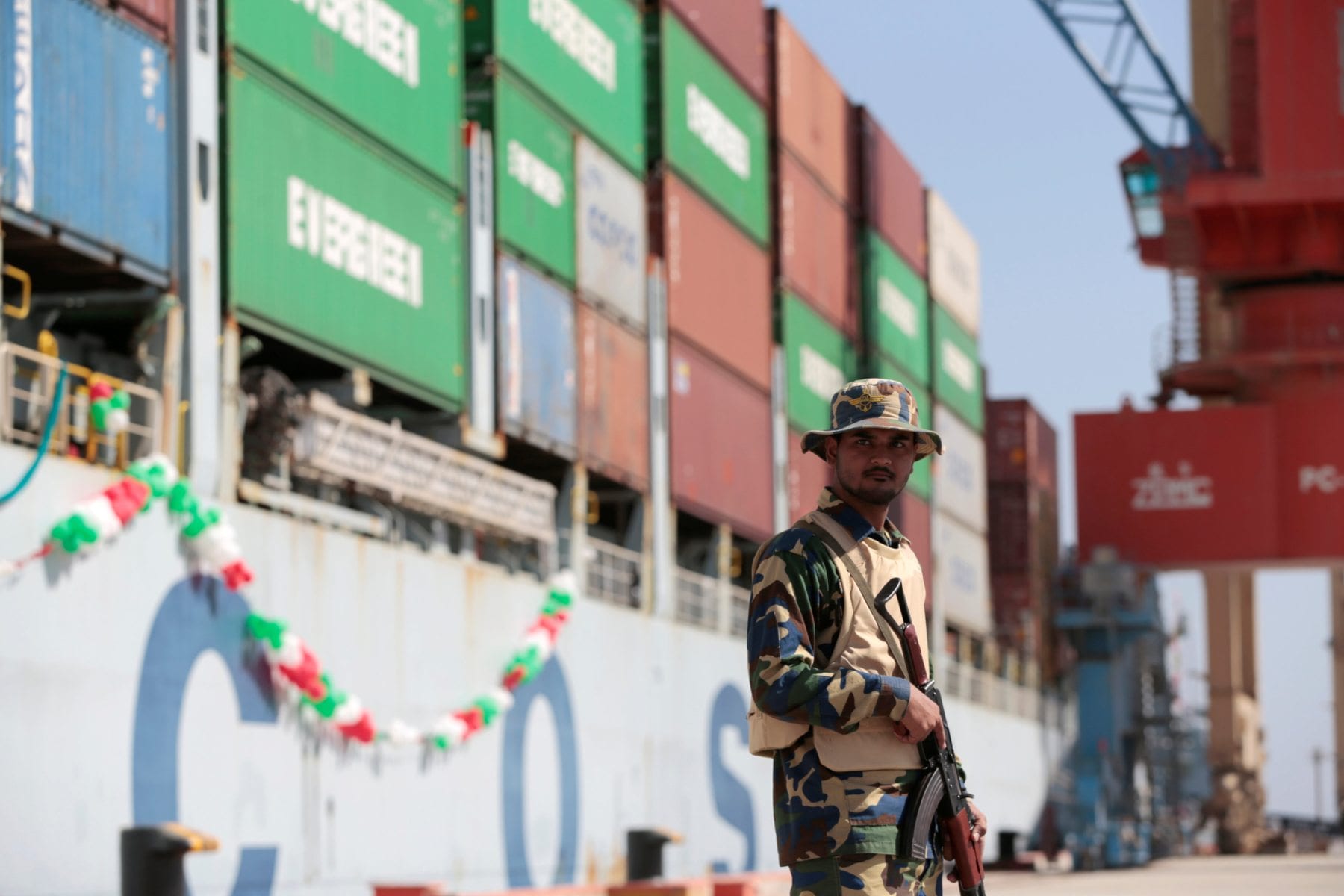 The three roads in question were initially under Pakistan's National Highway Authority (NHA), but were moved to the CPEC to make them eligible for funding from China.
This is the latest in a series of setbacks for the CPEC. On November 15th, Pakistan stopped a bid to move the Diamer Bhasha Dam to the CPEC. In a parliamentary hearing, it was disclosed that China was conditioning funding on terms that the Pakistanis found unacceptable. After the 7th gathering of the CPEC's Joint Cooperation Council on November 21st, details of the meeting revealed that the Chinese and Pakistanis had been unable to sign agreements on the Peshawar-Karachi railway and Karachi circular railway.
Meanwhile, Pakistan's domestic political order is wobbling.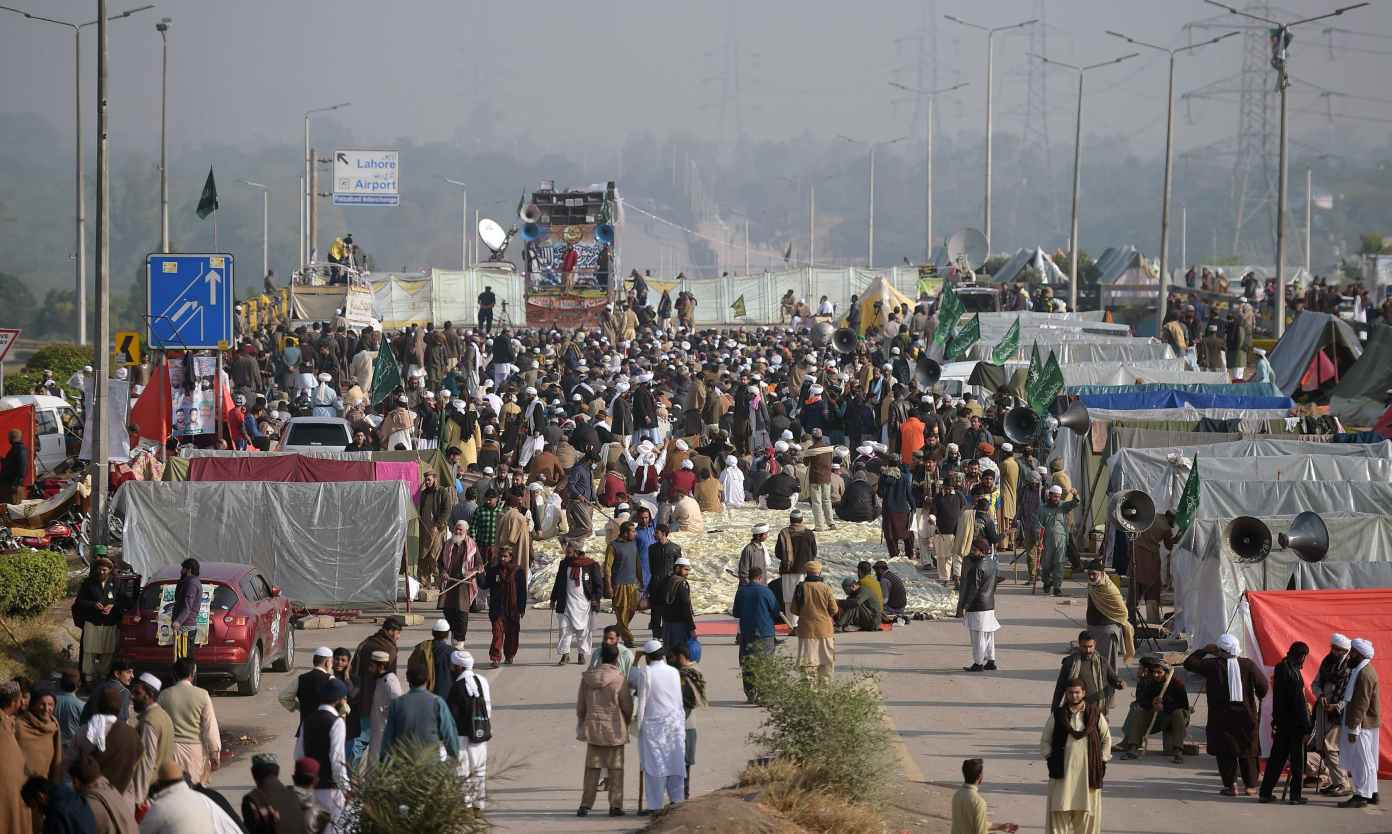 On November 25th, 8,5o0 riot police moved in to clear 5,000 protestors which had gathered in the capital, Islamabad, to express outrage over an allegedly suggested change to the language used in a ceremony swearing in government officials. Government officials were to be required to swear the oath that "I believe" Muhammad was the last prophet, as opposed to the previous wording; "I solemnly swear." The protesters perceived this as government support for the Ahmadi sect of Islam, and refused to accept the government's claim that it was a "clerical error."
However, when the police moved in, more Islamists raced to the scene, and the police were repelled. The protest had blocked the main road into the capital for weeks, and when the government called on the army for assistance they refused, instead offering to mediate.
This incident placed the ruling party in direct conflict with Pakistan's clerics and the Army, two powerful groups in Pakistan. In the face of this, the government capitulated to a list of demands from the protesters, which included the resignation of the Law Minister and prosecutions of anyone involved in changing the oath.
Pakistan has elections coming in 2018.
[Title Image: People sitting on a bus as they go past the flags of Pakistan and China that are displayed along a road in Islamabad May 21, 2013. (Reuters/Faisal Mahmood)]
Lima Charlie News, with Diego Lynch
Lima Charlie provides global news, insight & analysis by military veterans and service members Worldwide.
For up-to-date news, please follow us on twitter at @LimaCharlieNews
The post Efforts to economically link China and Pakistan hit a road block appeared first on News Wire Now.