Wildfires that have ripped through southern California have destroyed a large area of the region's avocado crop.
Although it is too soon to know the full extent of the damage to the avocado orchards of Fallbrook in Ventura County – the self-proclaimed "avocado capital of the world" – experts believe farmers may have suffered devastating losses.
"A lot of the fruit everybody was looking forward to harvesting next year is laying on the ground," said John Krist, chief executive of the Ventura County Farm Bureau.
Ventura County produces about 90% of America's avocado crop.
But Mr Krist said consumers were not expected to see an impact on avocado prices because Ventura County is only a small piece of the worldwide production chain dominated by Mexico and South America.
Avocado prices have been higher in most US markets during the second half of 2017, according to the Hass Avocado Board, in part due to a poor harvest last year in both the US and Mexico.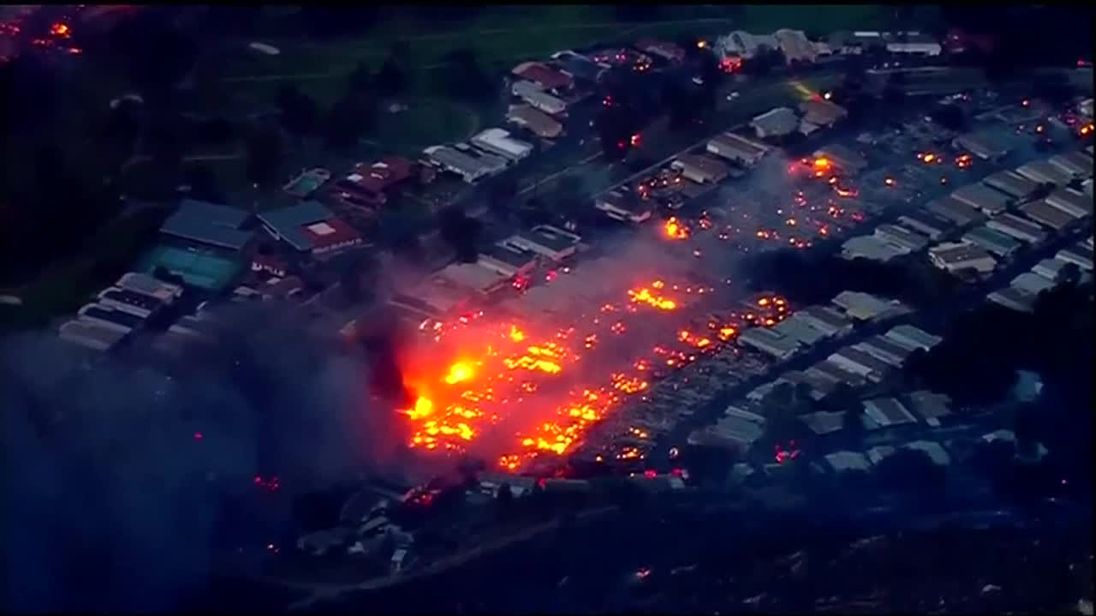 The wildfires have blackened 250 square miles since Monday, destroyed over 500 buildings and forced hundreds of thousands of people to evacuate.
Authorities said 1,000 firefighters have been battling the flames with help from a fleet of air tankers and helicopters.
The first fire-related death has been confirmed by the Ventura County medical examiner's office.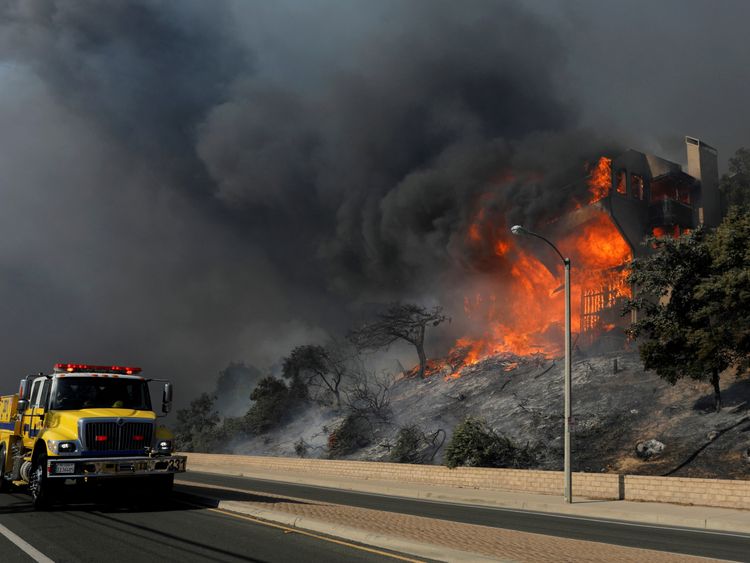 Virignia Pesola, 70, of Santa Paula, was found dead on Wednesday night along an evacuation route near a fire northwest of Los Angeles. She died as a result of crash injuries, smoke inhalation and burns.
On Friday, President Donald Trump declared a state of emergency in southern California.
The state of emergency frees up federal aid and kick-starts a chain of disaster relief efforts in the counties of Los Angeles, Riverside, San Diego, Santa Barbara and Ventura.
Driven by dry desert Santa Ana winds that surpassed 35mph, some of the blazes have been too fast for firefighters to stop them.
More from California Wildfires
"The crews were trying to stay out ahead of this as quickly as they could," said Captain Kendal Bortisser of the California Department of Forestry and Fire Prevention.
"As we know, when a tornado hits the Midwest, there's no stopping it. When a hurricane hits the East Coast, there's no stopping it. When Santa Ana winds come in, there's no stopping them."
The post Wildfires hit 'avocado capital of the world' appeared first on News Wire Now.