The Arab League has slammed Donald Trump over his decision to recognise Jerusalem as the capital of Israel, calling it a "dangerous violation of international law".
The foreign ministers of the organisation's member states called on the United States to abandon the move and said it would seek a United Nations Security Council resolution rejecting the decision.
In a statement, they said President Trump's announcement on Wednesday will lead to increased violence throughout the region.
:: Palestinians shot dead by Israeli army in clashes over Trump's Jerusalem declaration
However, the group said the US leader's move had no legal implication and was "void" as all its members met for an emergency meeting in Cairo.
The billionaire tycoon's endorsement of Israel's claim to all of Jerusalem as its capital flows against long-standing US policy that the city's status must be decided in talks with the Palestinians, who see East Jerusalem as the capital of their future state.
The Arab League said: "The decision has no legal effect… it deepens tension, ignites anger and threatens to plunge the region into more violence and chaos."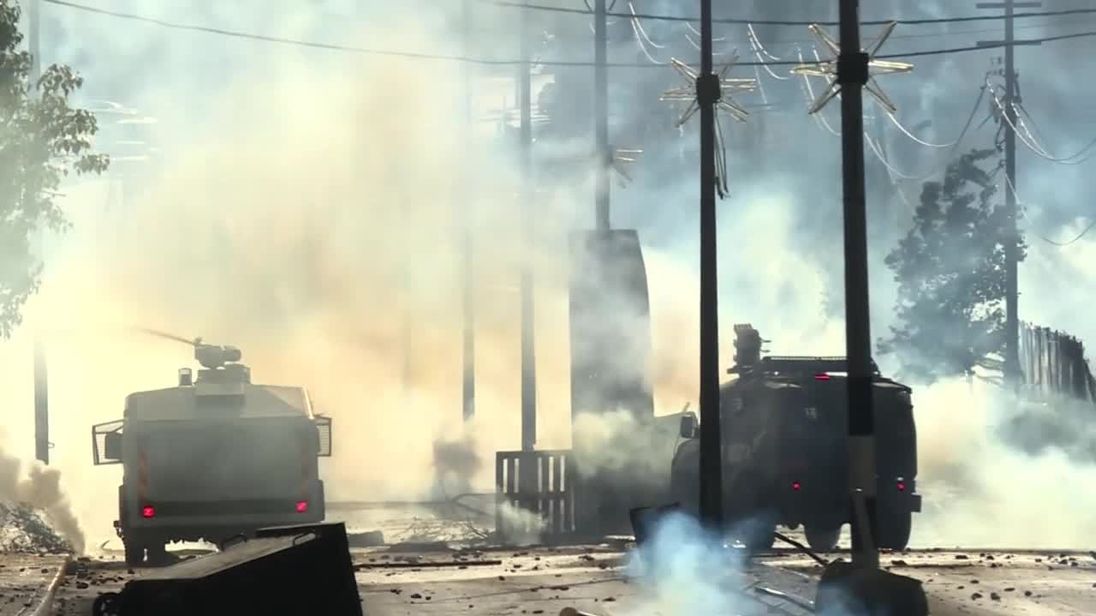 During its meeting, Lebanon's Foreign Minister Gebran Bassil said member states should consider imposing economic sanctions on the US to stop it moving its Israel embassy From Tel Aviv to Jerusalem.
He said: "Pre-emptive measures (must be) taken… beginning with diplomatic measures, then political, then economic and financial sanctions."
However the Arab League's statement did not make any mention of economic sanctions on the US.
:: Trump: US officially recognises Jerusalem as Israeli capital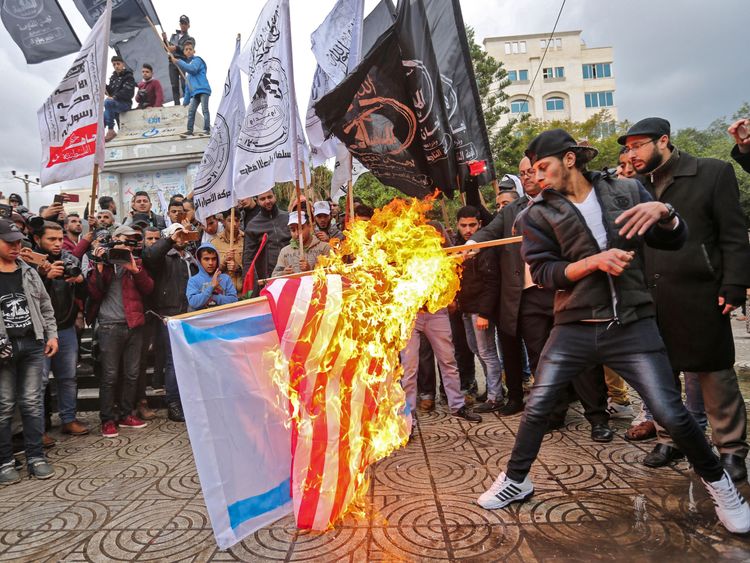 The statement marks a change in tone from the praise Washington's traditional Arab allies heaped on Mr Trump at the start of his presidency.
The Cairo meeting follows three days of violent protests in the Gaza Strip and West Bank over President Trump's comments.
"We have taken a political decision not meant to reflect (what is going on in) the streets. Political work is responsible work," Arab League chief Ahmed Aboul-Gheit told a news conference.
"Jerusalem has been occupied for 50 years. This is an extended battle, a battle that will be escalated."
More from Donald Trump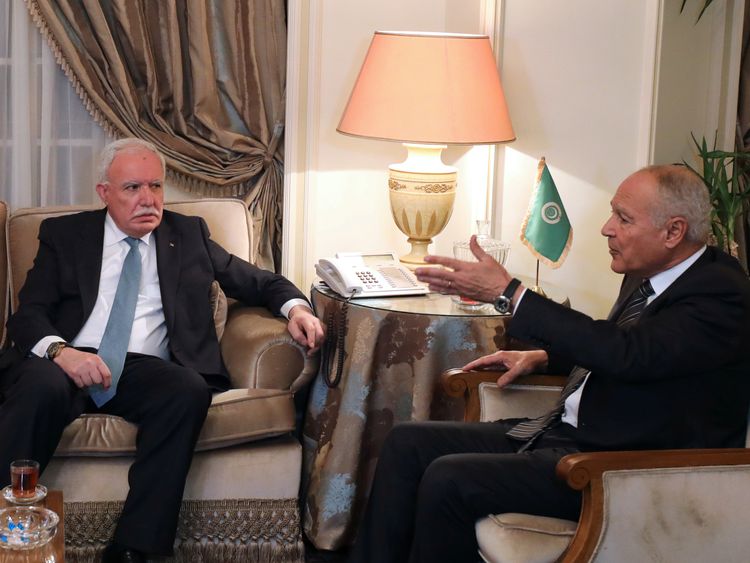 Palestinian Foreign Minister Riyad al Maliki insisted there was "complete" unity among the Arab states.
"There were differences in assessment when we moved to specifying measures (against the US)," he said. "But in the end we agreed on gradually escalating measures."
The post Arab League slams Trump over Jerusalem move appeared first on News Wire Now.