Jakarta – On Thursday, Indonesia's central bank publicly issued a policy regulating cryptocurrencies to protect the country's economy. The policy prohibits financial technology (fintech) companies from using cryptocurrencies "in payment system [and] activities." The regulation was signed Nov. 29, and will be enforced beginning Jan. 1, requiring each fintech agency involved in processing payments (e.g. e-wallets) to register with the bank, or have its fintech license revoked or denied.
The regulation does not address activities like Bitcoin mining or trading, but the bank stated that it is investigating further regulating trading on virtual currency exchanges.
Deputy Governor Dr. Sugeng, a representative of the bank, cited the riskiness of currencies like Bitcoin as the primary reason for the new regulation. Dr. Sugeng described cryptocurrencies as "highly volatile" and said that investors would find it "worrying" if Indonesia's financial market became unstable due to their use.
This is not the first time the central bank has warned against virtual currency use, either. In 2014, the central bank declared that cryptocurrencies are not legal payment tools and advised citizens to be "careful" about them.
Dr. Sugeng affirmed that the central bank was in favor of fintech, and that the central bank was really interested in ensuring that the increasingly popular cryptocurrencies would not impair the growth of the economy. Bitcoin Indonesia, the largest Bitcoin exchange in the country, self-reports a membership of 684,000, and boasts a market cap of about $94 million. Users may not be inclined to keep handling Bitcoin, however, once the regulation is in place.
Indonesia has been dubbed one of Asia's three "tiger cubs," as its economy promises to continue to grow at a steady rate, along with those of India and the Philippines. Indonesia's GDP growth was estimated to be 5.3% in 2017, and is on track to accelerate to 5.6% in 2018.
Experts believe that stronger economic growth in the country will be facilitated by generous private investment. Given Indonesia's financial dependence on such investments the central bank's decision to eschew cryptocurrencies, which are mistrusted by a majority of investors, does not come as a surprise. Among other reasons, investors have expressed concerns over Bitcoin and other virtual currencies' volatility, vulnerability to hackers, and lack of regulation.
On Friday alone, Bitcoin lost nearly a fifth of its value in a period of 10 hours.
Violence, korupsi, kolusi and nepotisme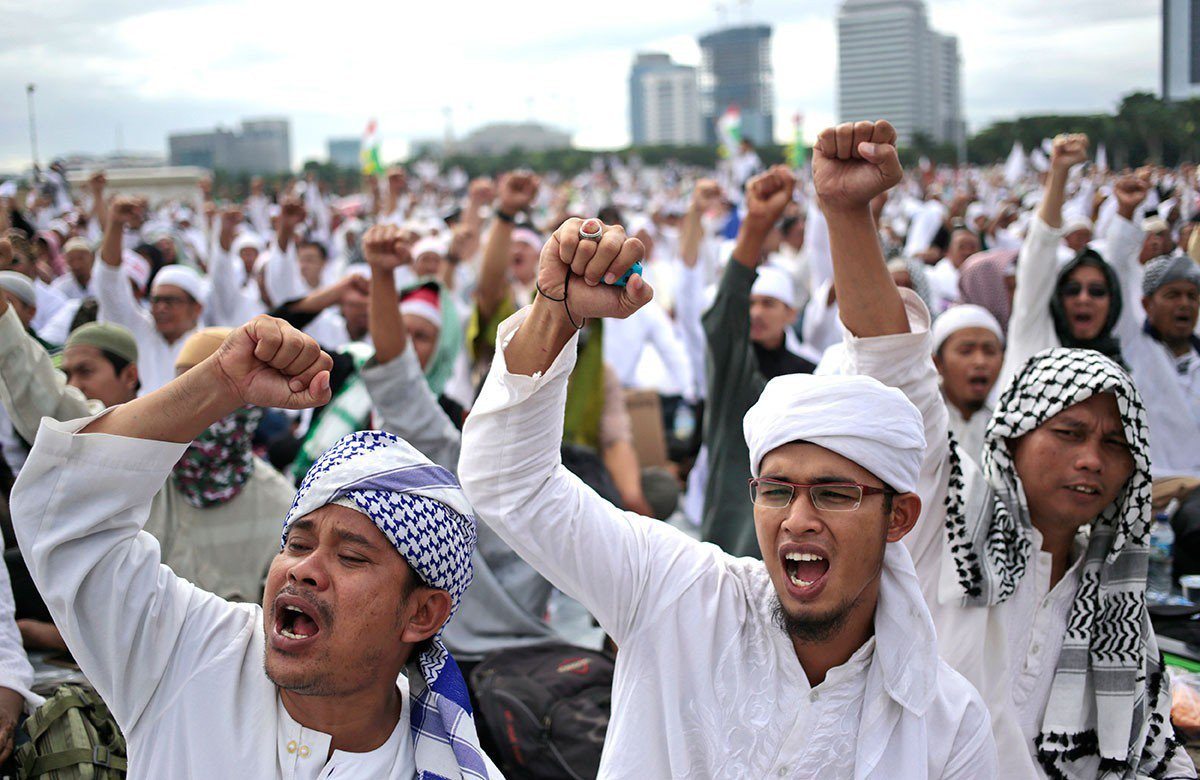 Policy regulating cryptocurrencies is not the only, or even the strongest, concern for investors in Indonesia.
Many have speculated that religious and ethnic tensions in the region have been a burden to the growth of foreign direct investment, which rose by only 0.9% in the first quarter of 2017. Radical Islamic groups have recently gained more traction in the area, and political struggles between representatives of the Christian minority and the Muslim majority have only exacerbated the issue.
This summer, the U.S. Department of State included the Indonesian group Majelis Mujahidin Indonesia (MMI) as a Specially Designated Global Terrorist (SDGT) group. Founded in 2000 by Abu Bakar Ba'asyir, the group has claimed a number of attacks on Westerners, and maintains close ties to al Qaeda in the Arabian Peninsula (AQAP) and al-Nusra Front in Syria, also known as Jabhat Fateh al-Sham.
In addition, when anti-government protests are staged in Indonesia, the abbreviation "KKN" is often shouted and seen. Standing for corruption (korupsi), collusion (kolusi) and nepotism (nepotisme), these factors remain obstacles to foreign investment. The non-partisan Berlin based group Transparency International in 2016 ranked Indonesia 90th out of 176 countries in which corruption is perceived to exist among public officials and politicians.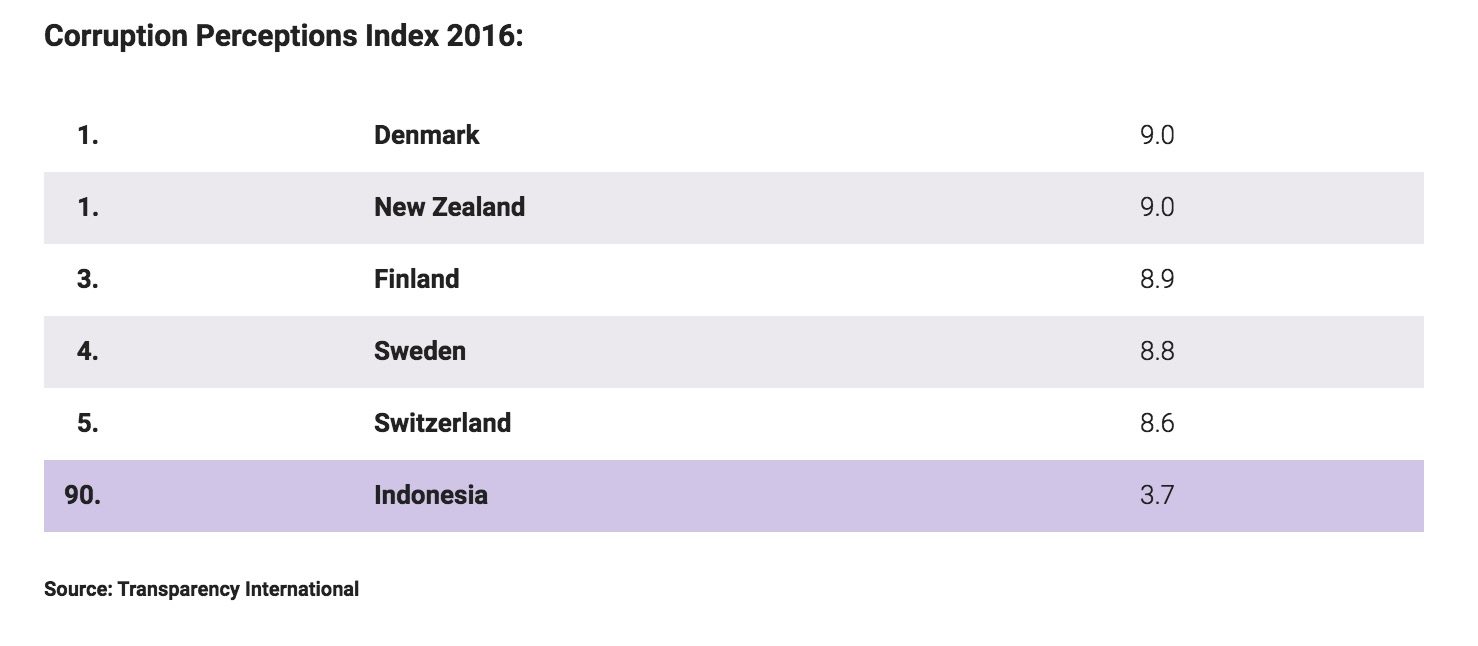 LIMA CHARLIE NEWS, Business Report
Lima Charlie provides global news, insight & analysis by military veterans and service members Worldwide.
For up-to-date news, please follow us on twitter at @LimaCharlieNews
In case you missed it: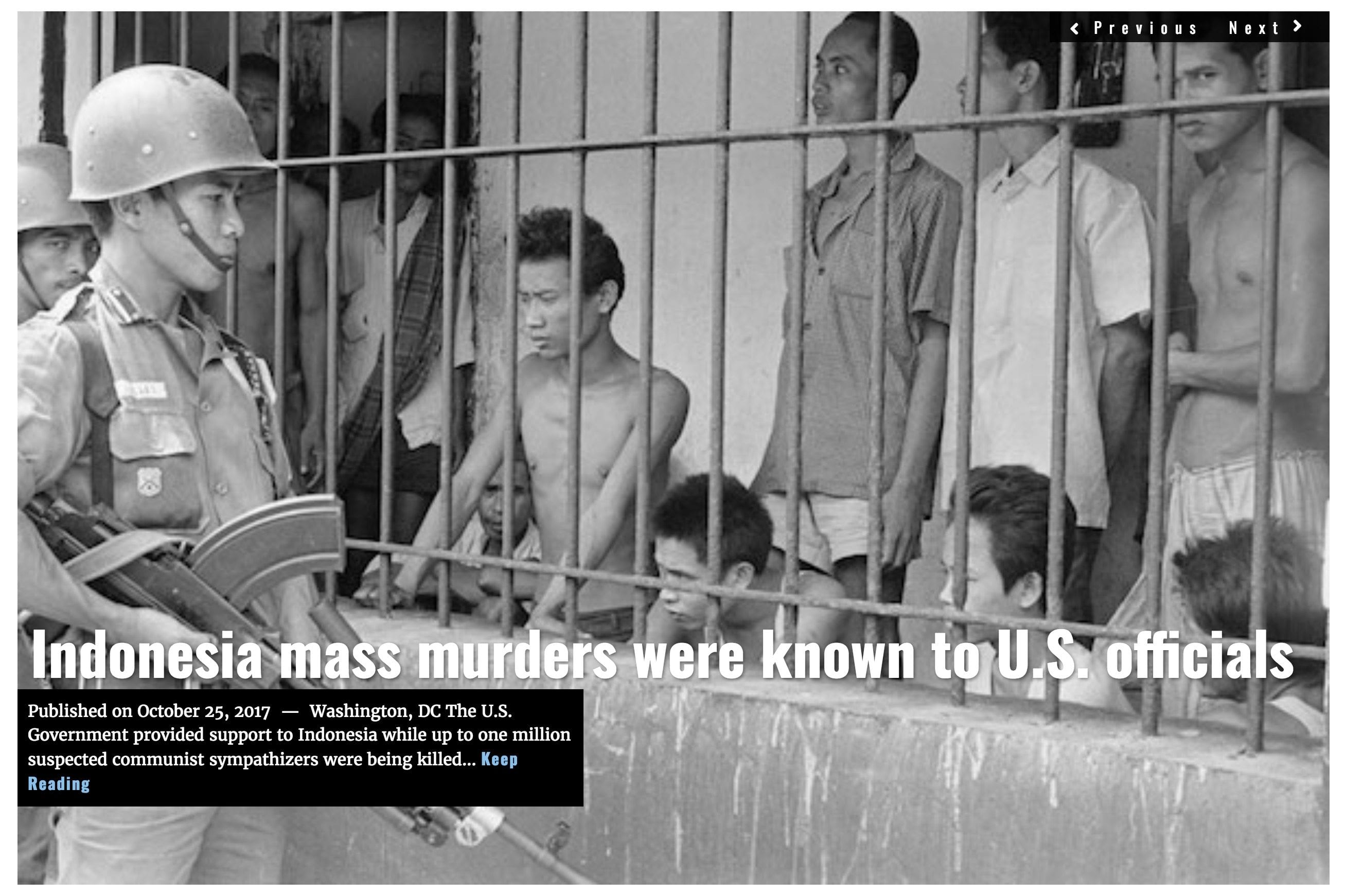 The post Indonesia faces ban against Bitcoin and other forms of cryptocurrency appeared first on News Wire Now.