The team was traveling with 30 Nigerien soldiers when they were attacked by approximately 50 ISIS-affiliated fighters armed with rocket propelled grenades, mortars and heavy machine guns, according to US military officials.During the subsequent gun battle, which lasted for hours, four US soldiers — Staff Sgt. Bryan C. Black, Staff Sgt. Jeremiah W. Johnson, Staff Sgt. Dustin M. Wright and Sgt. La David T. Johnson — were killed and two were wounded. Five Nigeriens were also killed. US-Nigerien forces managed to kill 20 militants during the firefight, a defense official previously told CNN.The body of Sgt. La David Johnson was recovered 48 hours after the attack. Additional remains of Johnson's were recovered on November 12 by a US military and FBI team that traveled to the area.Two months after the ambush, investigators from the military and FBI are still trying to answer some crucial questions. The Department of Defense has said it expects the investigation into the attack to be completed by January.CNN has learned that key questions investigators are examining include:Which specific injuries to the body of Army Sgt. La David Johnson occurred when he was attacked by enemy forces and which injuries and damage to his remains might have occurred after he died?Investigators want to determine if injuries that occurred after Johnson died were a result of the body not being attended for 48 hours or were inflicted by militants after his death.Bone fragments belonging to Johnson found weeks after the attack may provide some clues, but it's not known if investigators will be able to come to definitive conclusions, officials said.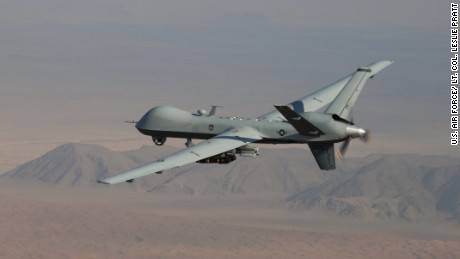 They also hope to determine which injuries caused his death, according to US officials. The military autopsy will provide most of the clues and details. But it may not be possible to determine if he was ever in enemy hands either before or after his death, officials said.Was there was a communications breakdown with French forces who responded with fighter aircraft and rescue helicopters?Three US officials told CNN that they are looking to establish if there was a communications breakdown that might have delayed a French response once the ambush began.Did intelligence personnel have any impact on the mission?Two officials said initial indications are that a small number of intelligence and law enforcement personnel were working with a second military team that was ordered to conduct a mission to capture or kill a high value target. That mission never happened but the team that was ultimately ambushed was going to be their emergency backup. What investigators want to know is why the intelligence did not indicate the presence of ISIS and whether all the proper authorizations and intelligence analysis was conducted.How did the ambush happen?Investigators are still focused on how the ambush occurred, why the troops did not know there were ISIS militants in the area and what happened during the 48 hours that Johnson's body was missing.
CNN's Zachary Cohen contributed to this report
Original Article
The post Niger ambush investigation focuses on key questions appeared first on News Wire Now.