It's that special time of year when we give you a chance to do well by doing good. That's right—it's time for the 2017 edition of our annual Charity Drive.
Since 2007, we've been actively encouraging readers to give to Penny Arcade's Child's Play charity, which provides toys and games to kids being treated in hospitals around the world. In recent years, we've added the Electronic Frontier Foundation to our annual charity push, aiding in their efforts to defend Internet freedom. This year, as always, we're providing some extra incentive for those donations by offering donors pieces of our big pile of vendor-provided swag. We can't keep it (ethically), and we don't want it clogging up our offices anyway. It's now yours to win.
This year's swag pile is yet another big one. We have nearly 80 prizes amounting to more than $4,000 in value, including games, hardware, toys, collectibles, and more. In 2016, Ars readers raised a record $38,000 for charity, contributing to a total haul of more than $240,000 since 2007. We want to break that record this year, and we can do it if readers really dig deep.
How it works
Donating is easy. Simply donate to Child's Play using PayPal or donate to the EFF using PayPal, credit card, or Bitcoin. You can also support Child's Play directly by picking an item from the Amazon wish list of a specific hospital on its donation page. Donate as much or as little as you feel comfortable with—every little bit helps.
Once that's done, it's time to register your entry in our sweepstakes. Just grab a digital copy of your receipt (a forwarded email, a screenshot, or simply a cut-and-paste of the text) and send it to [email protected] with your name, postal address, daytime telephone number, and email address by 11:59pm ET Monday, January 4, 2018. (One entry per person, and each person can only win up to one prize. US residents only. NO PURCHASE NECESSARY. See official rules for more information, including how to enter without making a donation. Also refer to the Ars Technica privacy policy.)
We'll then contact the winners and have them choose their prize by January 31 (choosing takes place in the order the winners are drawn).
The prizes
Here are quick descriptions of some of the biggest, most desirable prizes in this year's contest. See page two for a complete list of available prizes.
Logitech G29 Driving Force Racing Wheel w/ Gear Shift (PS4) (used)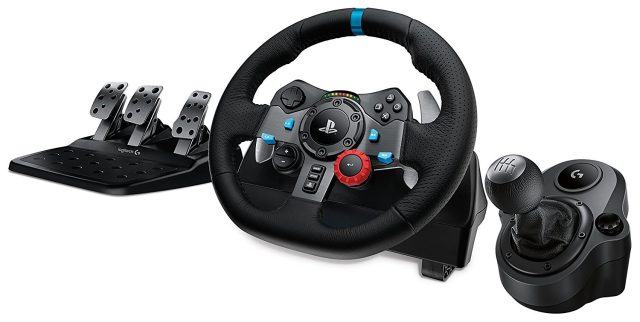 This fine force-feedback steering wheel is the one used by our very own Jonathan Gitlin to reviewGran Turismo Sport this year. In addition to paddle shifters on the wheel itself, this prize also comes with an optional gear shift for the true simulation experience. Compatible with PS4 and Windows systems.
Polar M600 Smartwatch (used)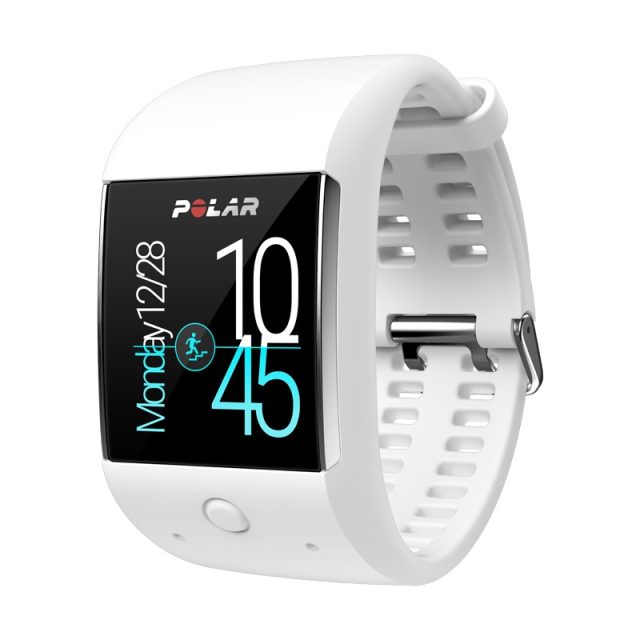 In her review of the M600, our own Valentina Palladino talked up the unit's bold, bright touchscreen display, onboard GPS, and waterproof capabilities. Perfect for the Android user who wants to keep better track of their health.
Destiny 2 Collector's Edition (PS4)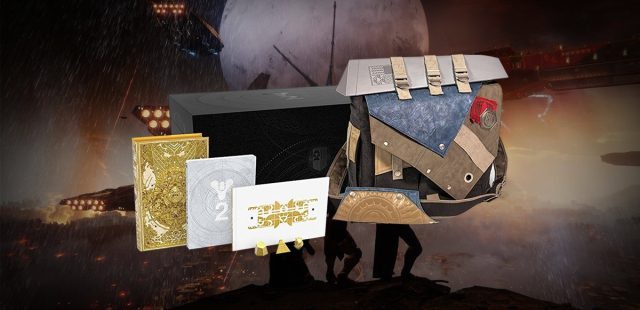 The ultimate version of Activision's shooter sequel, this package comes with a Frontier Bag, Expansion Pass, premium digital content (including a Legendary Sword), a 15" laptop/tablet sleeve, a solar panel USB charger, and a Cabal-themed Collector's Box and more. Oh yeah, and the actual Destiny 2 game is in there somewhere, too.
Mechs vs. Minions board game (used)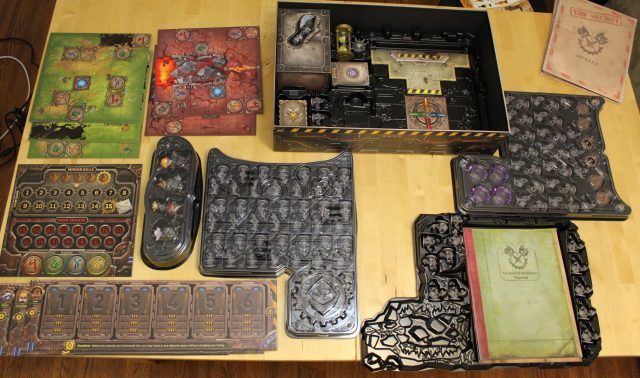 Reviewer Sam Machkovech marveled at the exquisite detail on the 100 minion figurines included in this League of Legends-inspired board game. You'll marvel at the intricate nature of the multiplayer missions and deep strategy of the "programmable" units on the board.
Sega Forever Volume 1 Limited Edition Cassette Tape Soundtrack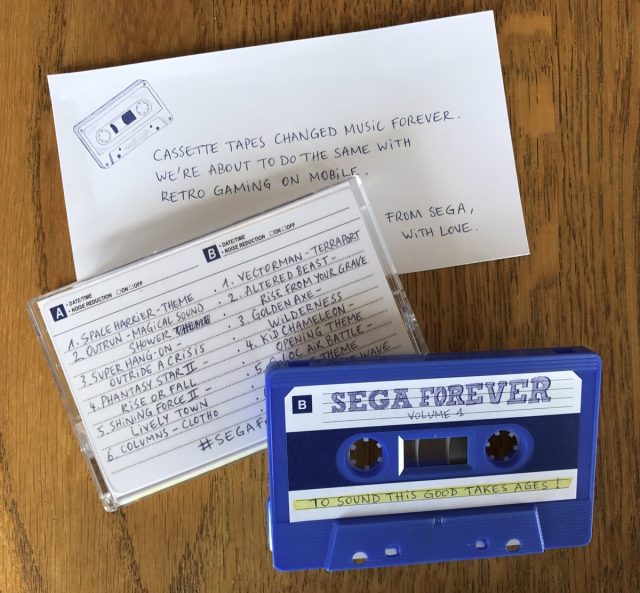 This limited edition cassette tape (numbered 450/512) was given to press to promote Sega's new "all-you-can-play" selection of mobile gaming classics. Includes 12 songs from the likes of Space Harrier, Golden Axe, and Outrun in a long-forgotten format that actually works on an old boombox!
Logitech G433 Wired Surround Sound Gaming Headset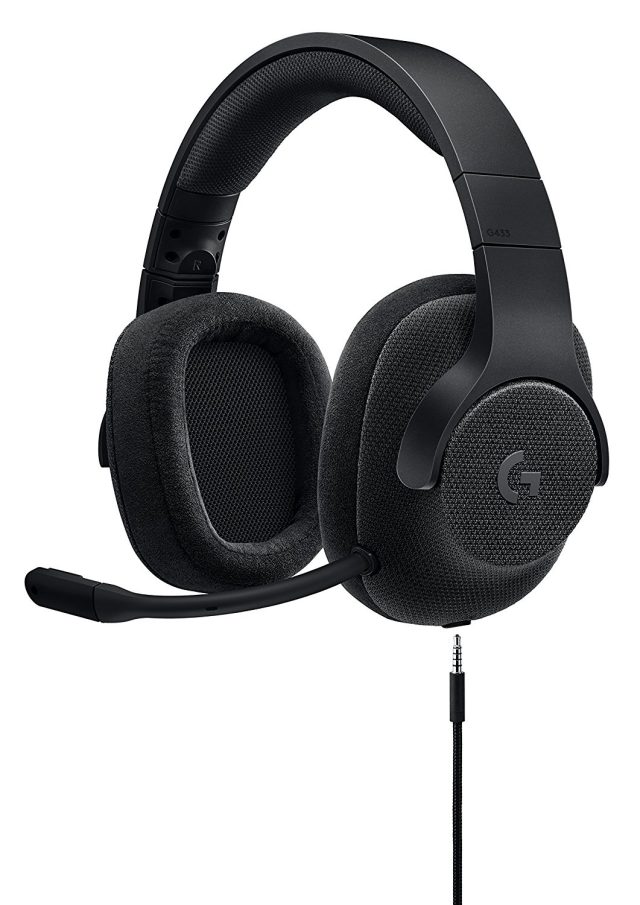 This lightweight, 7.1 channel surround sound headset includes a hydrophobic, stain-resistant shell, detachable boom mic with pop filter, and swappable audio cables that let it work with Windows, Macintosh, PS4, Xbox One, Nintendo Switch, and mobile phones.
Nothing grabbing your eye yet? The next page has dozens more prizes you can win by entering. Have a look!
The post Enter for a chance to win games, hardware, and more in the 2017 Ars Charity Drive appeared first on News Wire Now.